The San Diego SEO Expert Agency is here to help small business with there online marketing efforts including SEO,PPC, Social Media and Email Marketing.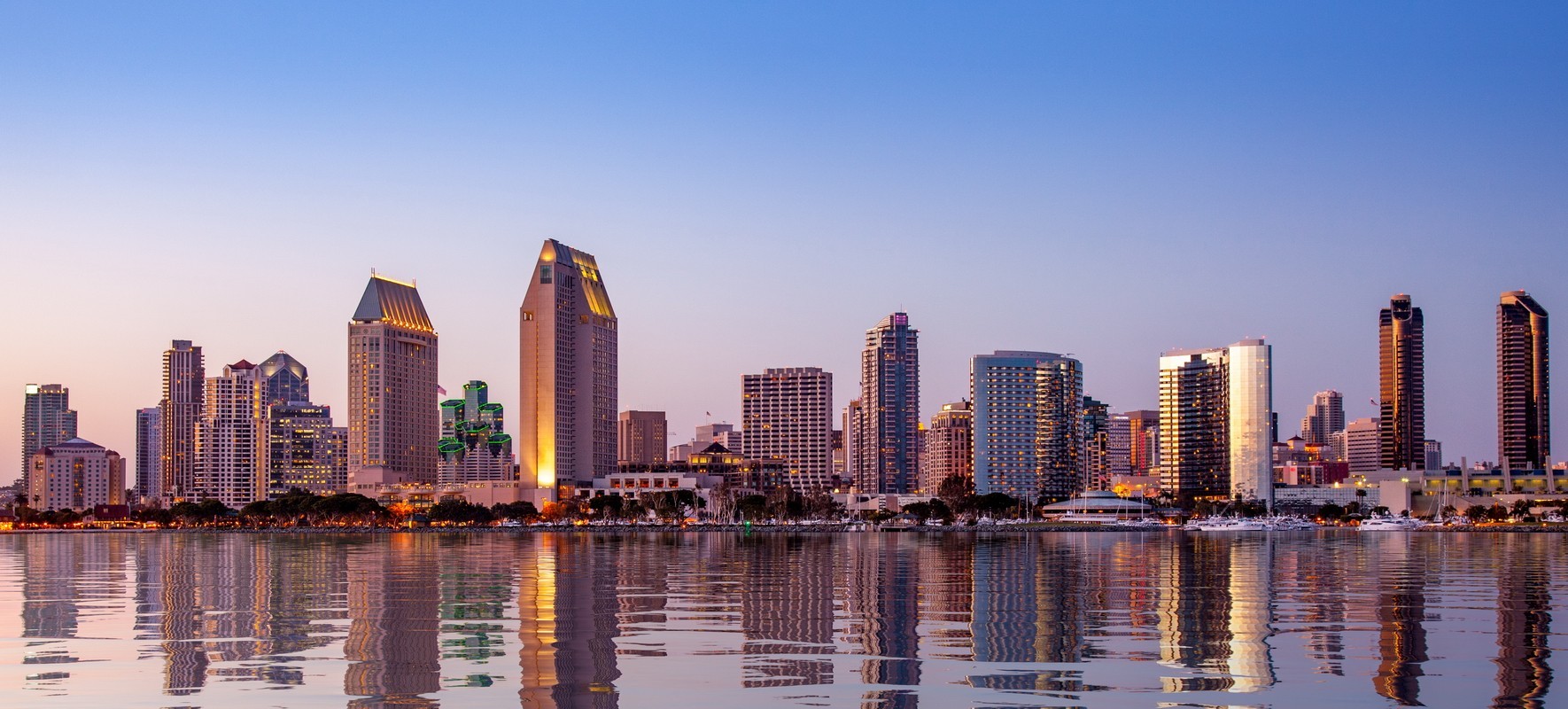 San Diego SEO Expert Consultant
On page SEO Expertise
Many of the most important aspects of SEO are how you content and page appear to Google. Google views you website pages as pages of a document, a well formatted written document is easy to read and understand, this is also applies to web pages. A well formatted page should correctly use H1,H2,H3.H4,H5 and H6 tags and use them in the correct order i.e. H2 under a H1, H3 under a H2 etc. There are many other aspects of on page that also matter:
The number of words on a page really matters, Google wants to only show the best results to users and it does this by judging the authority and trust of the website and to some extent the authority and trust of the author. A an authoritative piece of content is normally longer than just one paragraph and uses many words to explain a topic in detail. The actually length that an article needs to be, depends on the subject matter
San Diego SEO Expert
We understand that the landscape of SEO can be a little confusing to business owners, but that's why we're here. The San Diego SEO Expert Agency is here to help you improve your online presence, so you can attract more business! We specialize in SEO, SEM, and social media marketing. We understand that each business is different, so we'll work with you to create a custom plan that meets your specific needs.
The San Diego SEO Experts is a full-service internet marketing firm that specializes in developing, implementing, and managing search engine optimization campaigns for any size company. The objective of the San Diego SEO Experts is to allow its understanding of the industry to help it create unique plans for your business to prosper online. Whether you require assistance with increasing web traffic or want someone to manage your current website, the team at the San Diego SEO Agency is ready to assist!
The organization of content is one of the most significant aspects of any company's website. You want your visitors to be focused on what you have to offer rather than just browsing aimlessly through pages of irrelevant text because it is relevant on another site. We at the San Diego SEO Experts work with our clients to guarantee that their website is user-friendly and easy to navigate. Not only will you be able to keep more people, but they'll also be more inclined to return if your site has interesting content.
Increasing your social media presence is also a method to enhance your online promotion. You may have an excellent website, but without assistance from social media platforms like Facebook, Twitter, Google+, and others, none of your hard work will be worthwhile. It's critical that you can keep up with the demands of clients on these sites because it's how consumers are discovering businesses nowadays - especially millennials! This indicates that businesses must have a social media presence when consumers are looking for them on the internet. The businesses with the most viewed or interacted social media accounts are more frequently rewarded by search engines in their ranking positions, resulting in greater sales and profits!
The ability to utilize your website is crucial, but generating traffic is just as essential. While it's simple to create a blog post praising your site's visitors, these articles don't rank well in search engines unless there are backlinks leading search engine bots back to your page. The San Diego SEO Agency specializes in producing high-quality material that Google, Bing, Yahoo!, and other search engines will view favorably. This will improve rankings and encourage returning consumers!
Social Media Marketing
Within the last few years, social media usage has exploded and many people use it to gather information on a business. This is just one of the many reasons why social media is crucial to businesses big or small!
We've worked on a variety of social media platforms to help clients achieve the outcomes they want. Social media is, like all other digital marketing genres, an ever-changing environment. The goal of our approach to social media marketing is not only to post material; rather, it is to ensure that we are working in accordance with the client's real objectives. Every social media marketing need is unique. Some clients want new business leads from social media, others want foot traffic to their store, and others simply want engagement and branding on social media platforms. We have years of expertise in this sector, and our staff has been thoroughly educated to get results on most major platforms.
It's our goal at IT Marketing Solutions to get results for our clients while remaining open and honest. Social media marketing and advertising are time-consuming, requiring a lot of groundwork and faith from both the social media marketing agency and the customer. We know that we are representing your company online, and we treat every business as if it were our own. This is how we've grown a successful business over the years through transparency and trust. We're here to help with social media marketing and advertising, and we'd be delighted to talk about whether your demands and our services are a good match.
The San Diego SEO Expert Agency offers comprehensive social media marketing services that will help you reach a larger audience and connect with potential customers. We'll help you create and execute a social media strategy that fits your company uniquely!
Local San Diego SEO Company
Local SEO is the process of optimizing your website for local search. This includes adding location-based keywords to your website, improving your Google My Business listing, and building citations on local websites. Local SEO is becoming more and more important as more and more people use their smartphones to search for businesses in their area. If you're not using local SEO, then you're missing out on a large chunk of potential business!
Local SEO is an umbrella term that refers to a number of Google-specific strategies for improving a business's online visibility. Local SEO, in its most basic form, is an SEO strategy that focuses on a local market (or markets) immediately surrounding your company or multiple locations in different geographies. For example, if you operate in a metro area, Local SEO may focus on a section of the metro area to guarantee as much exposure as possible in your neighborhood. A typical Local SEO campaign includes optimizing Google My Business for Local SEO, obtaining local citations, and various other activities to achieve results in your local market. This might imply the creation of fresh SEO-focused content, or possibly enhancing page SEO. The goal here is to concentrate on the local community and come up with the greatest search phrases to get your company as much exposure as possible in a positive way. While there is much more to Local SEO than what has been stated here, these are some of the high-level results we achieved for our local clients. Many of our clients are unfamiliar with the distinction between Local SEO and Organic SEO, but in general, these are two strategies that work together in a complete Local SEO campaign and operate as separate tactics.
Regional SEO Specialist
Although there are distinct differences between Local SEO and Regional SEO, they follow the same basic strategy. We operate in a region rather than one particular area, which is known as Regional Search Engine Optimization (RSEO). While Local SEO may work in tandem with Regional SEO, this isn't always the case. If we utilize both Local and Regional Search Engine Optimization at the same time, we must meet many of these local seo solutions. Furthermore, to succeed with Regional SEO, you must understand how content for search engine optimization plays an important role along with interlinking importance for search engine optimization. A high number of posts will be generated by our team or the customer to achieve success in this area as a general rule. Furthermore, in order to perform effectively in this area, a significant amount of content and authority links will need to be optimized both on and off the page.
National SEO
In order to optimize a website for local SEO, the same techniques used for regional SEO are required. As an SEO firm, we must decide if the campaign will be limited to organic listings and focus on nationwide SEO or whether we'll also work on local SEO. Many of the clients that we deal with have offices throughout multiple metros in the country, making them ideal candidates for both local and national SEO. Some clients, on the other hand, simply want a website that they want to get more national exposure for. In this case, we would just focus on organic listings since these are what they're looking for. If you've never worked with an SEO company before, this may sound complicated or perplexing, but one quick phone call will set everything straight so you know exactly how to proceed.
SEO San Diego Services
The San Diego SEO Expert Agency offers a wide range of SEO services to help you improve your online presence and attract more business. We specialize in all aspects of SEO, including on-page optimization, link building, and content marketing.
We understand that each business is different, so we'll work with you to create a custom plan that meets your specific needs. We're proud to be one of the most experienced San Diego SEO agencies around, and we're here to help
SEO is one of the most important aspects of online marketing, and if you're not doing it, then you're losing out on a lot of potential business. The San Diego SEO Expert Agency can help you improve your website's SEO so you can rank higher in the search results and attract more customers. We have years of experience helping businesses of all sizes improve their SEO, and we're here to help you too!
San Diego SEO
San Diego is among the most competitive SEO landscapes in the world. This makes the task of managing a company's digital marketing problems difficult for any business owner. It is possible to make progress and see improvement on your own, but there are many different facets and relationships that can only be understood by someone with experience in the industry.
We'll stay on top of these changes so that your website's ranks are optimized to perfection. You won't have to worry about whether or not the content on your website is keyword rich and relevant enough for Google to like it when you rely on our experience. As a bonus, our staff will also keep track of keywords that could be crucial but that you haven't yet considered.
Social media marketing, like San Diego SEO, is an important component of any successful internet marketing strategy. Each week, we create interesting posts for Facebook, Twitter, Pinterest, Instagram & more for businesses all around the world. This encourages potential consumers to follow your company's social media accounts (remember to make it simple for them!) while also increasing your company's web presence.
Many of our clients have difficulties implementing their own social media marketing initiatives because there are so many variables to keep track of. We can handle these areas, allowing you to know when a post is performing well or poorly so that we may fine-tune the plan in order to maximize conversions. Our staff has experience from all across the world, which means we can apply different cultures and preferences to our strategies. We'd be delighted if you would entrust us with your social media accounts!
Email marketing is an effective method for developing a long-term connection with your consumers. We now live in an era where most individuals have limitless email storage space, so generating someone's attention may as simple as sending out a monthly newsletter that includes relevant news and content from your brand. This helps to establish an ongoing discussion that improves your company's online reputation.
Unlike other online marketing strategies that only pay off if you know how to execute them effectively, email marketing is effective virtually everywhere! With a large fan base on various networks, the options for how you go about creating this plan are endless. Keeping up to speed on all of these varied techniques and technologies is a big part of our job at The San Diego SEO Agency; we can then apply them for your company's advantage.
The most common types of email marketing are A/B/n testing and split testing. nA/nB testing is a specific sort of email marketing that lets you to figure out how customers react to each version of an email in order for you to send out the most effective message possible. This is fantastic since it prevents wasted efforts and enables us to offer suggestions on what kind of material works best for your target audience! Once we've figured out who we're talking to, we can begin producing ideal content that addresses any problem your potential customer may have.
We realize how competitive the San Diego SEO market is, especially when it comes to SEO. Our team has been working tirelessly around the clock to ensure that we are at the top of Google's search results ahead of our competition in order to increase your revenue. If you'd like to see how we've been progressing recently, please use the simple form below and we'll send over some of our most recent rankings!
Allow us to handle all of your San Diego SEO requirements right now by taking advantage of this chance. This saves you time, allowing us to devote our attention on ensuring that your business's web presence is the finest it can be!
We are a professional digital marketing organization that provides SEO services in San Diego, CA. We seek to get our clients the top Google rankings so they may enhance their leads and sales while saving time. When it comes to this specific form of digital marketing, we're pros. We'd love the opportunity to show you what we can do with your business!