Optimizing a website according to best practices is a starting point.
Once a website is published, the next process of monitoring performance and improving based on the data begins.
The key to success lies in choosing the best SEO data points.
Here's a collection of 12 data points to consider to improve all areas of your SEO.
1. Core Web Vitals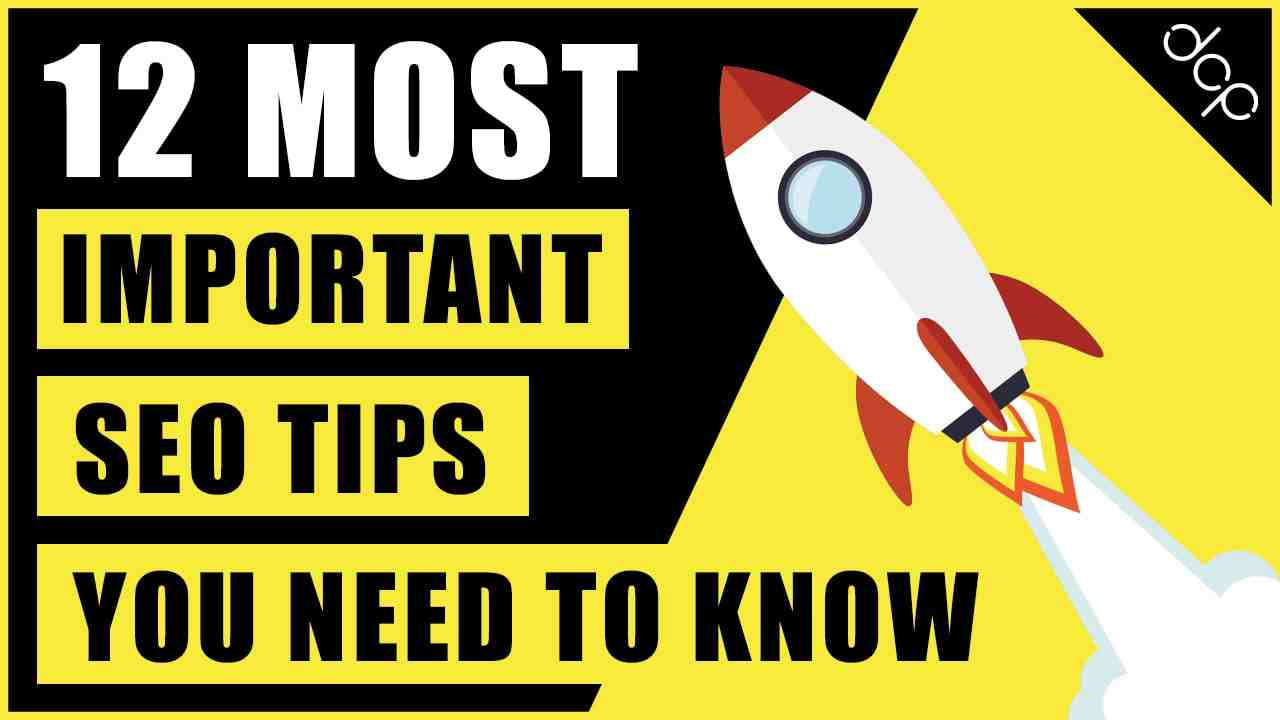 Core Web Vitals (CWV) are a set of metrics that represent how the page loading experience is for website users. The CWV metrics are also a (minor) ranking factor.
The importance of CWV goes beyond the fact that it is a ranking factor. It helps optimize a website for speed, which is known to affect factors like conversions and revenue.
2. Server Speed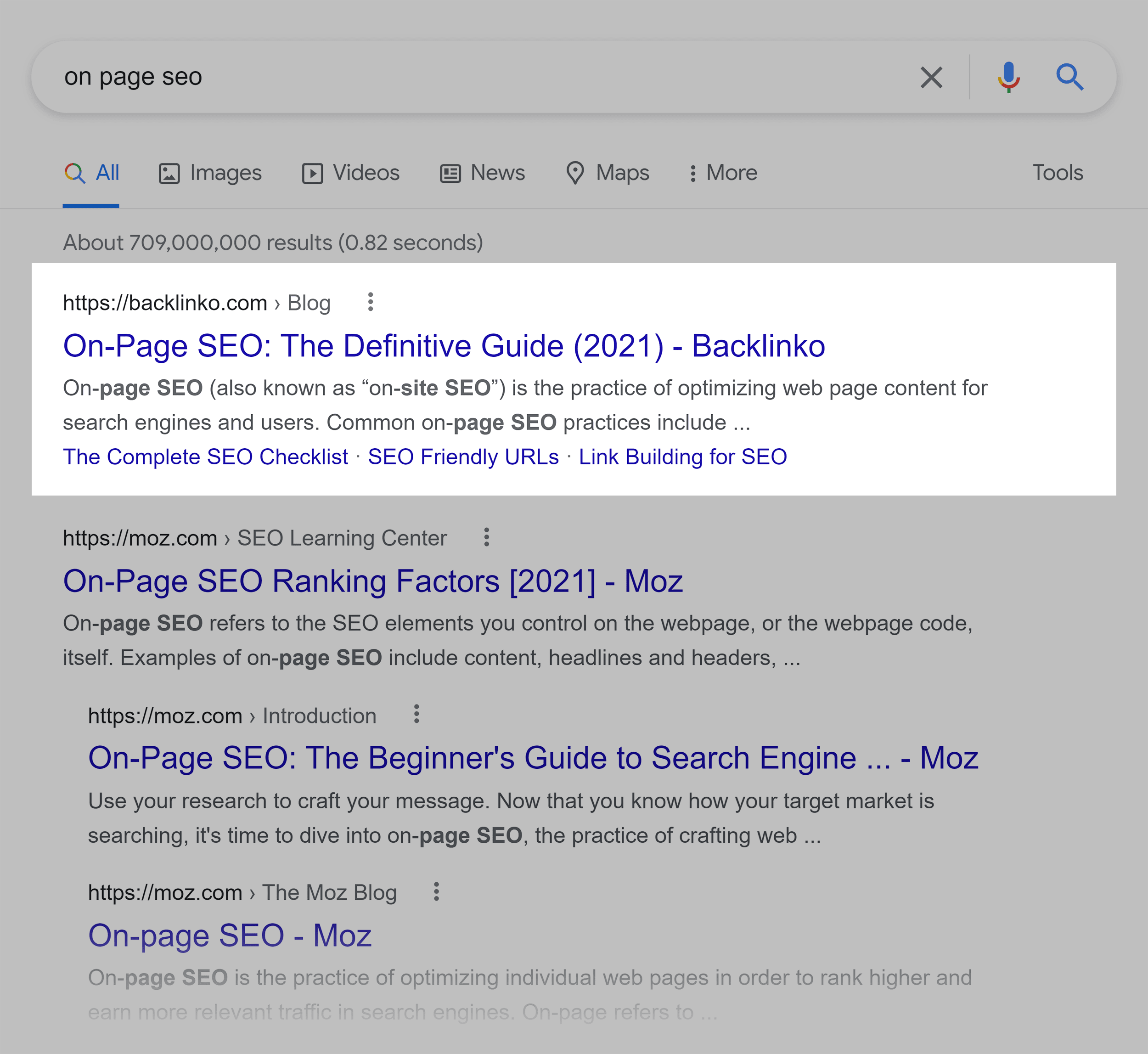 Website server speed affects how quickly pages are served and how many of them can be served at once.
It's one of the few conversion and sales related variables that can be easily controlled.
Shared hosts can have hundreds or even thousands of websites all competing for the same limited resources.
While shared is fine at first, once the site gains traction and starts to thrive, be ready to scale up to a faster host.
In some cases, 500 error messages are an indication that the server is running out of resources and it's time for an upgrade.
Managed WordPress hosting can be somewhat restrictive on which plugins are allowed to be installed.
However, the downside is that more server power is available for everyone, since resource hogging or unnecessary plugins are not an issue.
There are many types of web hosting – from shared and shared premium to VPS, cloud and dedicated.
There is almost always someone who has something nice to say about a particular web host and someone else who has something negative to say.
Sometimes it can come down to balancing what you are willing to pay for with the level of server control you can handle.
If you don't know anything about server management, something with a simple control panel is the best approach.
3. Publishing Frequency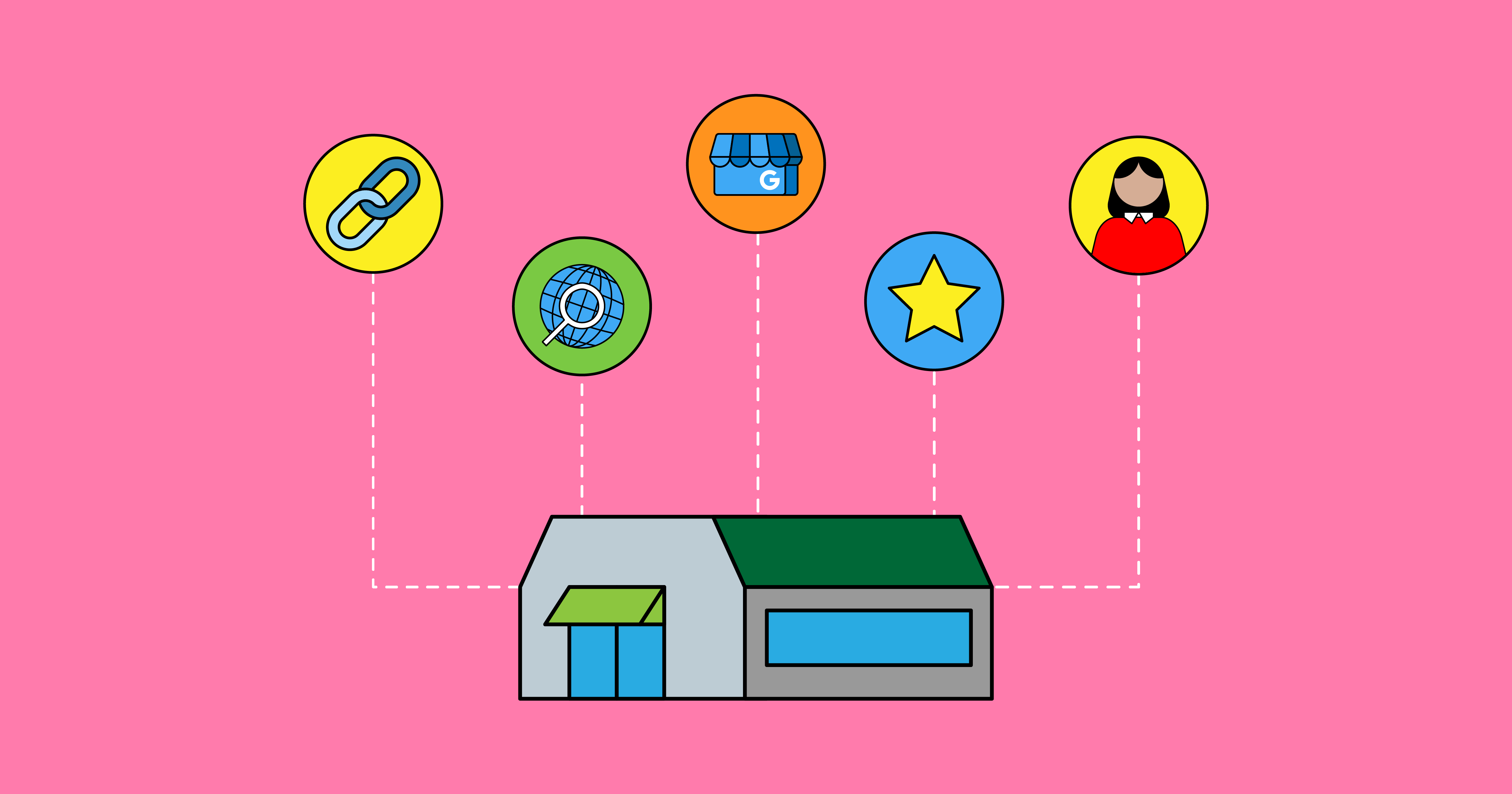 People want a lot of quality content, and they want it all the time. The more content published daily, the better.
It's tempting to release a large group of content and then say the site is done.
For many types of websites, especially those that publish articles, a website is never finished.
In terms of content, there is no "set and forget".
This means that the road to success is created by constantly creating more content, more and more and as often as possible.
It's also not really about generating content that's 10x better than the competition.
It's simply about creating quality content on a regular basis and doing your best to give readers what you think they want.
The road to success almost always comes from publishing as much quality content as possible.
4. Number Of Indexed Pages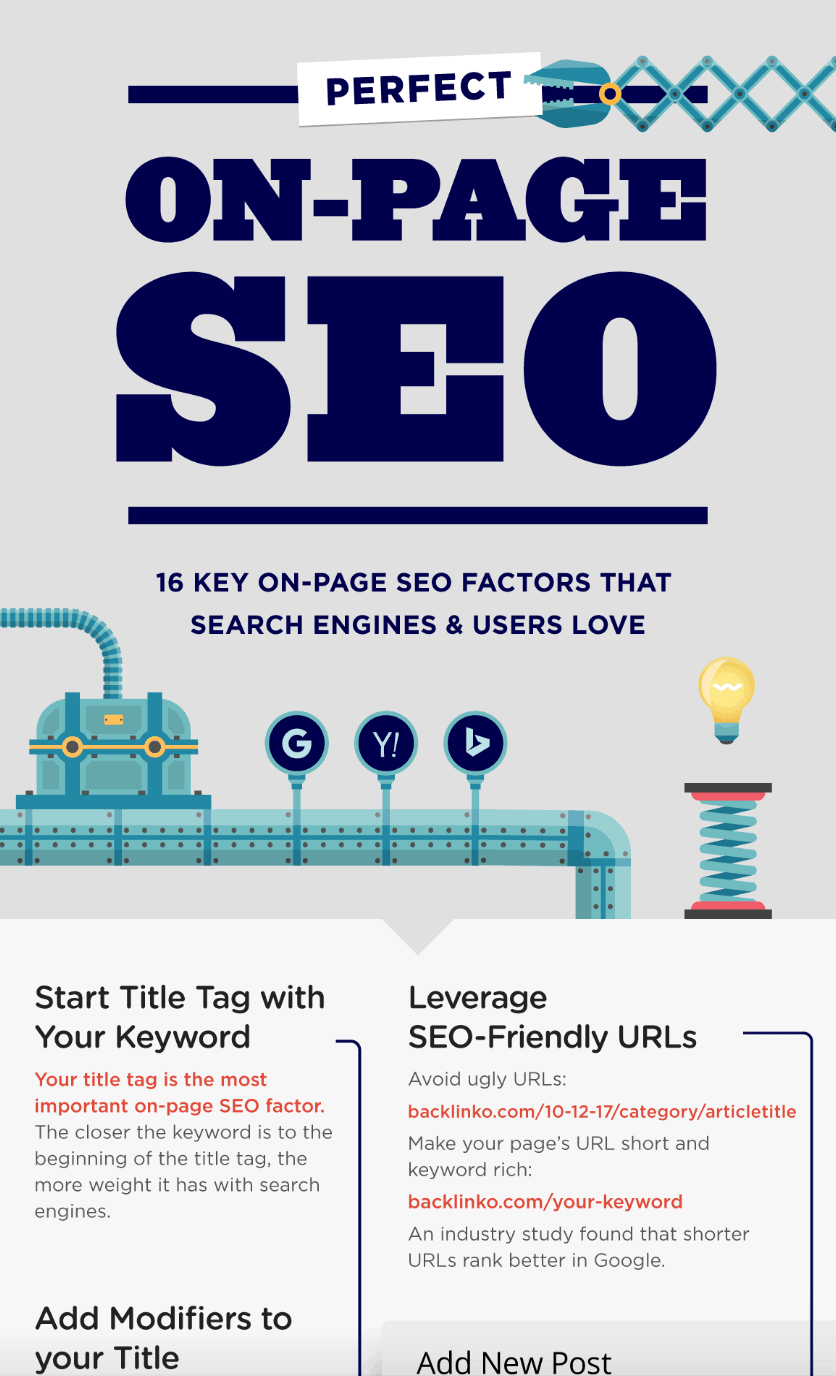 If Google isn't indexing your pages, it may mean something is wrong with your content and/or the site as a whole.
The Search Console index coverage report provides the data on indexed pages, including pages discovered but not indexed.
If you find that your content is not being indexed on a regular basis, this is an opportunity for improvement.
This isn't a matter of bad luck and it's not necessarily a technical issue that can be easily fixed.
Content issues can be difficult to identify because it's difficult to look at your content objectively.
Examples Of Content Problems:
5. Search Console Impressions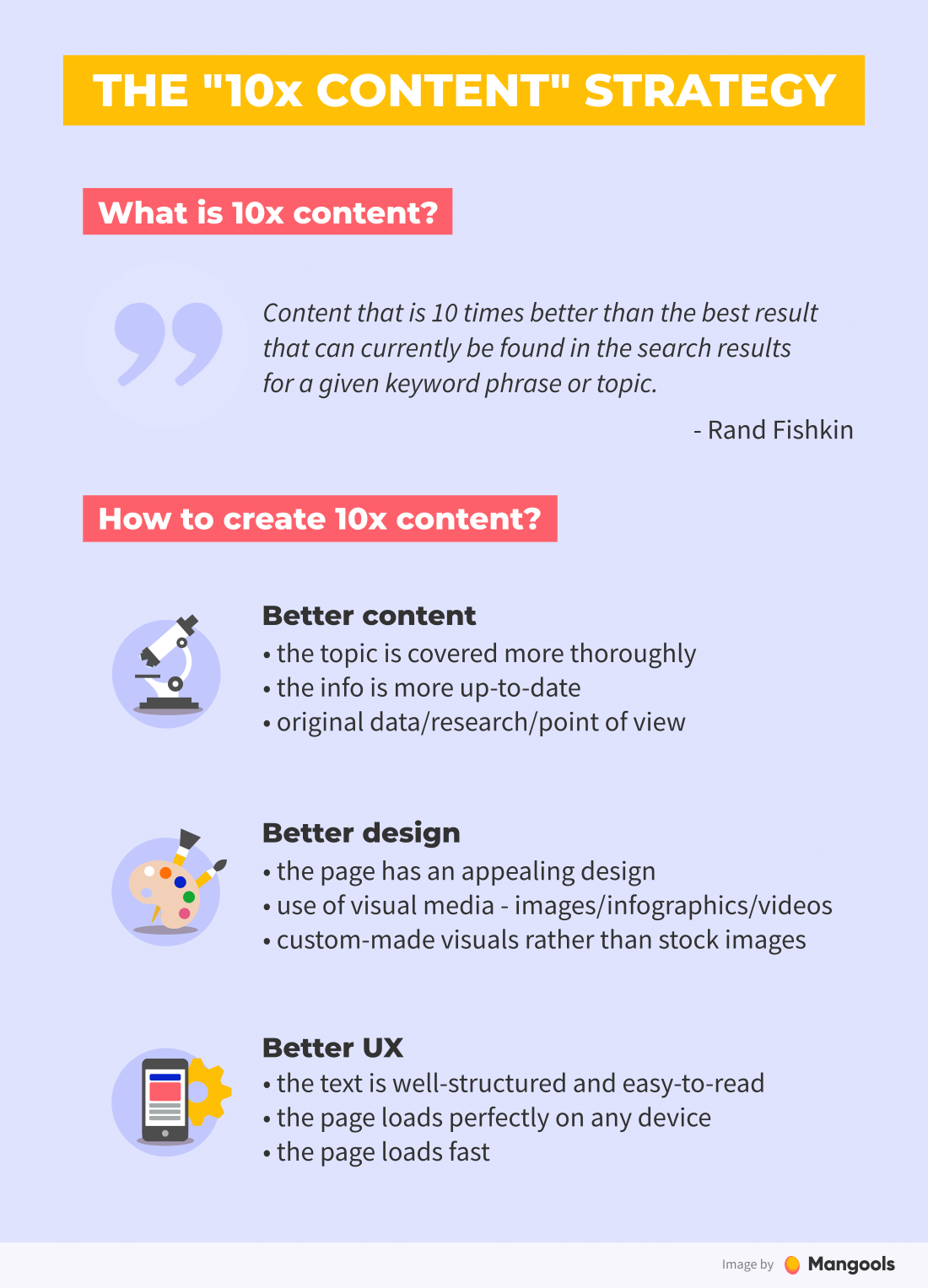 Search Console shows the number of times your website has appeared in search results for a variety of keyword phrases. In the Google Search Console, this data point is called impressions.
It's tempting to open Search Console to check which keywords are performing best and bask in the warmth and sunshine of a job well done.
Lower-ranked keyword phrases are the best places to spend your time. Always focus on your lower keywords as this is where you will find the areas that can be improved.
Some of these opportunities are quick wins, meaning that improving the rankings for these phrases is relatively easy.
For other more competitive phrases, there may be nothing wrong with the content except that it needs more links.
6. Excessive Scrolling
Excessive scrolling is a user experience data point provided by Microsoft Clarity.
Clarity is a free, low-impact, GDPR-compliant user experience analyzer. It features machine learning that can alert publishers to problems and offers a variety of metrics that show user behavior on a website.
Content is your most important ranking factor.
The excessive scrolling metric is an indication that content improvements are needed.
Anything that improves your content is helpful for SEO.
7. Reading Behavior
Read behavior is another data point from Microsoft Clarity.
This metric shows how many readers are engaged and how many leave the webpage at the headline.
Pages with an unusually high abandonment rate need improvement.
The reading behavior data point shows you which pages need to be improved. This is valuable information.
The way Microsoft alerts Clarity to content that needs improvement is like hiring a junior SEO to work full-time and do site audits on a free budget.
8. Scroll Data
The Scroll Data Microsoft Clarity metric is very important as it shows how far down the webpage users scroll.
Identifying where on a website visitors are leaving a page can help troubleshoot a technical issue or perhaps an issue with the content itself.
9. Missing Or Duplicate Meta Data
It's easy to drop the ball and launch a site with unoptimized meta descriptions or title tags.
Duplicate or missing title tags and meta descriptions are particularly bad and surprisingly common on websites.
Screaming Frog provides missing/duplicate meta description and title tag data item.
There is a free version of Screaming Frog that searches about 500 pages. So if you're just starting out then give Screaming Frog a try.
10. Image Size
This is a data point related to speed. Mobile data bandwidth can hardly be usable.
Even when a site is hosted on a fast web host, large images pile up like cars on a one-lane freeway exit when they reach a site visitor's mobile browser.
Image size is one of the easiest things to control, but one of the variables many websites ignore when optimizing.
According to HTTP archive data, the median images per page for a one-year period between 2021 and 2022 is 751 KB for the top 1 million websites.
The number of images per page for the same time period is a whopping 1,116.0 KB for WordPress sites – that's over a megabyte of images per page!
Screenshot from the HTTP archive, May 2022
What should your image sizes be? As small as possible.
An easy way to make images smaller is to provide images in the new WebP format.
Screaming Frog provides image size data for every image on your website. The tool is configurable to mark any target size you deem appropriate.
11. Backlinks
While backlinks are one of the most important ranking factors, they are not necessarily the most important ranking factor in today's search algorithms.
Search algorithms are increasingly using links as part of a ranking algorithm to create a set of candidate pages to be featured in search results.
However, another layer of relevance can be applied, which re-ranks search results based on things like relevance, user intent, geolocation, and user expectations, to name a few reasons.
The use of a modifier or modifier isn't new – it's been around for at least 10 years.
While links are a very important ranking factor, links are not necessarily the deciding factor.
This is not intended to downplay the importance of links, just to make it clear where they stand in terms of importance.
Backlink data is available in Google Search Console.
12. Earnings
The result may not seem like an SEO data point at first, but it is.
While revenue is the whole point of SEO, revenue is a data point that can work with other metrics like traffic and keyword rankings to tell the full story of what's happening. This allows a publisher to make more accurate decisions.
Earnings Indicate Profitability Of Topic
Earnings are an indicator of whether your topic is lucrative.
Some topics have an enormous amount of traffic.
However, some of these themes may have low profit margins, which can negatively impact affiliate commission rates and advertising revenue.
Sometimes keyword phrases with less traffic are more profitable.
Earnings Coordinates With SEO Metrics
Earnings can signal if something has changed in traffic or rankings and help understand what those changes are.
For example, it's not uncommon for traffic to drop while revenue remains stable or improving.
That could mean less relevant traffic is coming to the site, and the most relevant (and profitable) traffic is left behind.
It could be that the page wasn't actually relevant to the query, which means it might make sense to create a new page to target the lost keywords.
This can happen with pages that rank for multiple, different but related keywords, e.g. B. If a page ranks for plumbing, bathroom plumbing, and kitchen fixtures and loses all keyword traffic except plumbing.
Earnings And Consumer Demand
The result can help signal whether consumer demand has changed.
Keyword rankings can remain the same while traffic steadily decreases, which is reflected in earnings.
What is happening in this scenario is that consumer demand has changed.
This typically happens when introducing new product models and sometimes when introducing a disruptive new product or service.
SEO Data Points
There are many SEO data points, but these 12 are the most important in my opinion.
There are many more data points that might prove more useful for your situation.
The important thing is to think about what may signal areas for improvement, identify the causes, and then make improvements.
Featured image: Khosro/Shutterstock
What are the three types of SEO?
The three types of SEO are:
On-Page SEO – Everything on your websites – blogs, product copy, web copy.
Off-page SEO – Anything that happens outside of your website that helps with your SEO strategy – backlinks.
Technical SEO – Anything technically done to improve search ranking – Website indexing to help bot crawling.
What are the 3 parts of SEO? We've covered the three basic parts of SEO: Technical SEO, Content/Relevance SEO, and Promotional/Authority SEO.
How SEO Works For business?
When your SEO strategy works, your website's rank improves, which means more visitors find your pages in search results. With a broader exposure and more traffic to your quality content, more websites will link to your pages, increasing your authority and credibility, resulting in an improvement in your website's rank.
Should I do SEO for my business? SEO is the most viable and cost-effective way to understand and reach customers at crucial moments. Many brands and businesses know (or think they know) that they need SEO for their digital properties and the benefits they will reap from the SEO work done on their behalf.
How does a business use SEO?
SEO helps small business owners build fast, robust, and user-friendly websites that rank higher in search engines, which in turn helps bring more qualified prospects to their websites and ultimately increases conversion rates.
What is SEO and how it works for small businesses?
SEO involves making certain changes to your website's design and content that make your website more attractive to a search engine. You do this in the hope that the search engine will show your website as a top result on the search engine results page.
What is SEO and how it works for small businesses?
SEO involves making certain changes to your website's design and content that make your website more attractive to a search engine. You do this in the hope that the search engine will show your website as a top result on the search engine results page.
Does SEO work for small business?
So – does SEO work for small businesses? It should come as no surprise that the answer to this question is yes. Search engines use complex algorithms to deliver exactly the results people need, which means that if you provide useful content, you can compete with other small businesses as well as large corporations.
What SEO means for your small business?
SEO drives traffic to help both small businesses and potential clients. When a company's website is optimized, it's easier for potential customers to find what they're looking for. That could land your business over against a competitor or at least some irrelevant search results.
What is SEO and how it works?
Well, SEO stands for "Search Engine Optimization," which is the process of getting traffic from free, organic, editorial, or natural search results on search engines. The aim is to improve the position of your website on the search results pages. Remember, the higher the site ranks, the more people will see it.
What are SEO tools?
SEO tools provide data and alerts on the overall health and success of your website. They help uncover opportunities and identify weaknesses or issues that may prevent you from ranking in the SERPs and gaining visibility. Just as the actual tools each play a specific role, so does SEO.
What is SEO and how does it work? Well, SEO stands for "Search Engine Optimization," which is the process of getting traffic from free, organic, editorial, or natural search results on search engines. The aim is to improve the position of your website on the search results pages. Remember, the higher the site ranks, the more people will see it.
What is SEO and SEO Tools?
SEO tools study the potential of web pages to rank high on search engine ranking pages. They provide information on backlinks and keywords, as well as insights into SEO competition across the web.
What are the different types of SEO tools?
SEO is so broad that it can be broken down into three main types: on-page SEO, off-page SEO, and technical SEO. Each of these types focuses on a different area of ​​a website and has its own set of rules. Most importantly, each category uses its own types of SEO tools.
What is an SEO tool Why is the SEO tool important?
SEO tools aren't just useful for tracking your rankings or doing keyword research. You can gain valuable insights about your competition, how your SEO efforts are paying off, and whether you're generating a solid ROI for your clients.
What is SEO explain?
Search Engine Optimization (SEO) is the process of improving the quality and quantity of website traffic to a website or webpage from search engines. SEO targets unpaid traffic (known as "natural" or "organic" results) and not direct traffic or paid traffic.
What is SERP full form?
A search engine results page, or SERP, is the page you see after entering a search query on Google, Yahoo, or any other search engine.
What is the purpose of SERP? Search engine results pages (also known as "SERPs" or "SERPs") are Google's response to a user's search query. SERPs typically contain organic search results, paid Google Ads results, featured snippets, knowledge graphs, and video results. In other words, you give (or say) something to Google.
Why SERP is important for SEO?
SERP is important because the higher a company's website ranks, the more searchers will click on the website. This is done in a number of ways. Our Omaha SEO experts suggest using relevant keywords, meta tags and descriptions, and backlinking strategies.
What is the purpose of SERP?
Search engine results pages (SERPs) are the pages that Google and other search engines display in response to a user's search query. They consist of organic and paid search results.
What is the importance of being at the top of a SERP?
The benefits of ranking on the first search engine results page (SERP) are more valuable than ever: 60% of clicks are generated from the first three SERP results, while the average CTR (click-through rate) for first place is 36.4 is %, according to a study by Optify.
Why is the SERP critical?
SERPs can be nuanced and difficult, but with practice, you'll get a feel for where the ranking opportunities lie and how best to maximize your time. Conducting SERP research on your website can be a helpful way for your business to continue making positive progress.
What is the difference between SERP and SEO?
What is the difference between SEO and SERP? SEO is an acronym for Search Engine Optimization while SERP is an acronym for Search Engine Results Page. They are two different things but very closely related.
What is a SERP in SEO?
Search engine results pages are web pages that users see when they search for something online using a search engine like Google. The user enters their search query (often using specific terms and phrases known as keywords), and the search engine presents them with a SERP.
What does SERP mean in business?
A supplemental executive retirement plan (SERP) is a set of benefits that may be made available to senior employees in addition to the benefits covered in the company's standard retirement savings plan. A SERP is a form of a deferred compensation plan. It is not a qualified plan.
What is SERP in e commerce?
11 Ways to Optimize Your Ecommerce Search Results Page (SERP) Design You may be thinking, "Okay, that seems helpful, but what is a SERP?". The Search Engine Results Page (SERP) is the page that displays the search results. Aka where customers can find products to buy.
What does SERP mean in marketing?
The page that a search engine returns after a user makes a search query. In addition to organic search results, search engine results pages (SERPs) typically contain paid search and pay-per-click (PPC) ads.