SEO agencies can differ in terms of service quality. This means that a large number of brands and organizations have been burned at least once.
Plus, many agencies look and sound the same – just replace the logo and branding. However, they offer different levels of depth of experience and expertise.
SEO agencies are not one size fits all, and entering into a bad relationship can be costly in terms of dollars and wasted time.
I have been involved in this process for a long time as the head of the agency. It probably sounds selfish for me to write this article. But let me be the first to say that I don't want to work with every brand, and my agency doesn't suit everyone.
Drawing on experiences on the agency side of the table, I've put together nine tips to help you navigate the process of choosing the right agency for your organization.
1. Develop and define goals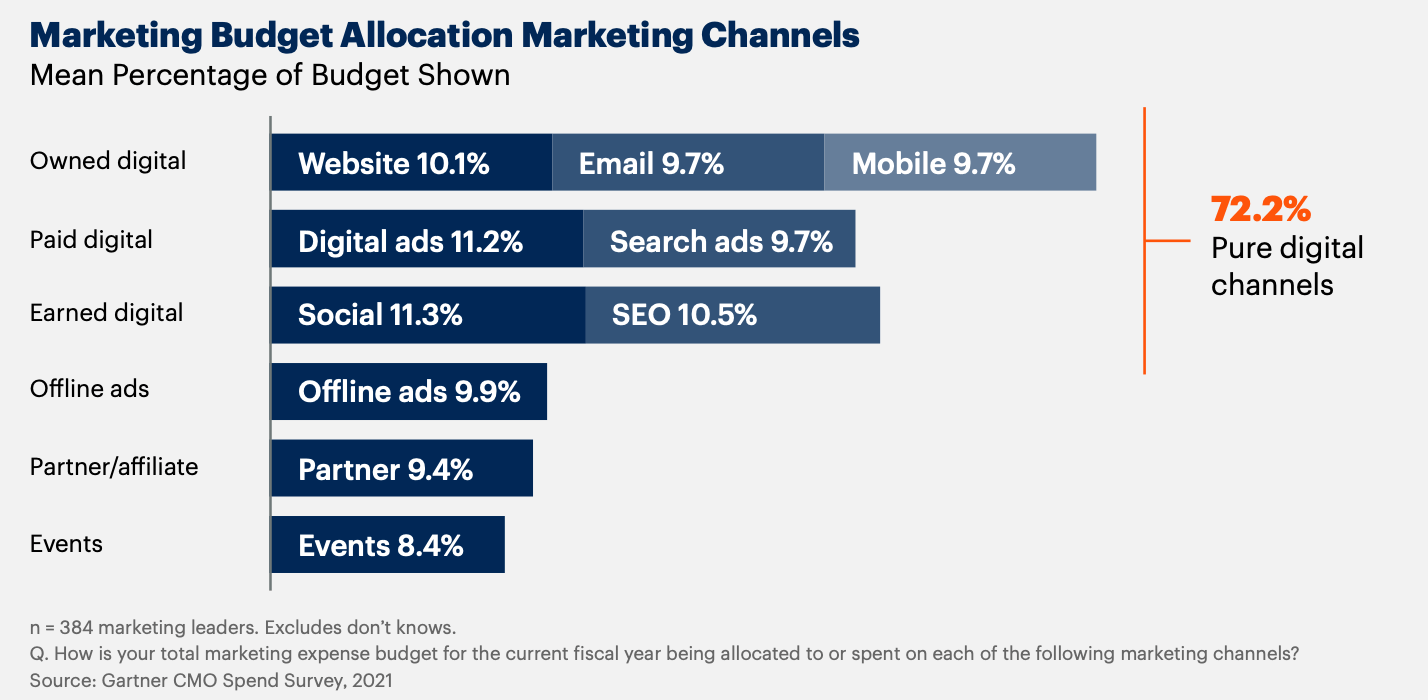 If you haven't translated organizational, sales, and marketing goals specifically into SEO, now is the time to start thinking about it.
Good agencies will ask you very early on what your goals are, whether they are related to ROI, conversions, or any measure of your success. (Beware if someone wants to do SEO for you without getting on topic.)
It's fair to not know what to expect from SEO without the agency's help in research. However, do what you can to at least know what the ROI looks like for you. This can be in the form of a required number of conversions or specific actions.
You can also look at any industry benchmark and your own baseline performance as reference points.
Regardless of what you know or not, get clear on what success looks like in making money or achieving your goals. Have as much information as possible before starting your search for an SEO agency.
2. Evaluate internal resources
You're probably looking for an SEO agency because you don't have the in-house SEO expertise or time resources needed to succeed. Either way, there will be a certain level of cooperation or effort from you or your team to have a successful agency partnership.
Even if an agency does everything, you will need some time and availability for approvals, supervision, feedback and performance reviews.
In many cases, brands and organizations stick to additional aspects or have other partners that cover the entire spectrum of what SEO needs, including content, IT, UX, and all elements of collaboration.
Plan what your internal team could or should own. Be available to collaborate with or use agencies or external partners. This will help you assess whether the agency is suitable for all or some aspects that you may need in your SEO business.
3. Consider your budget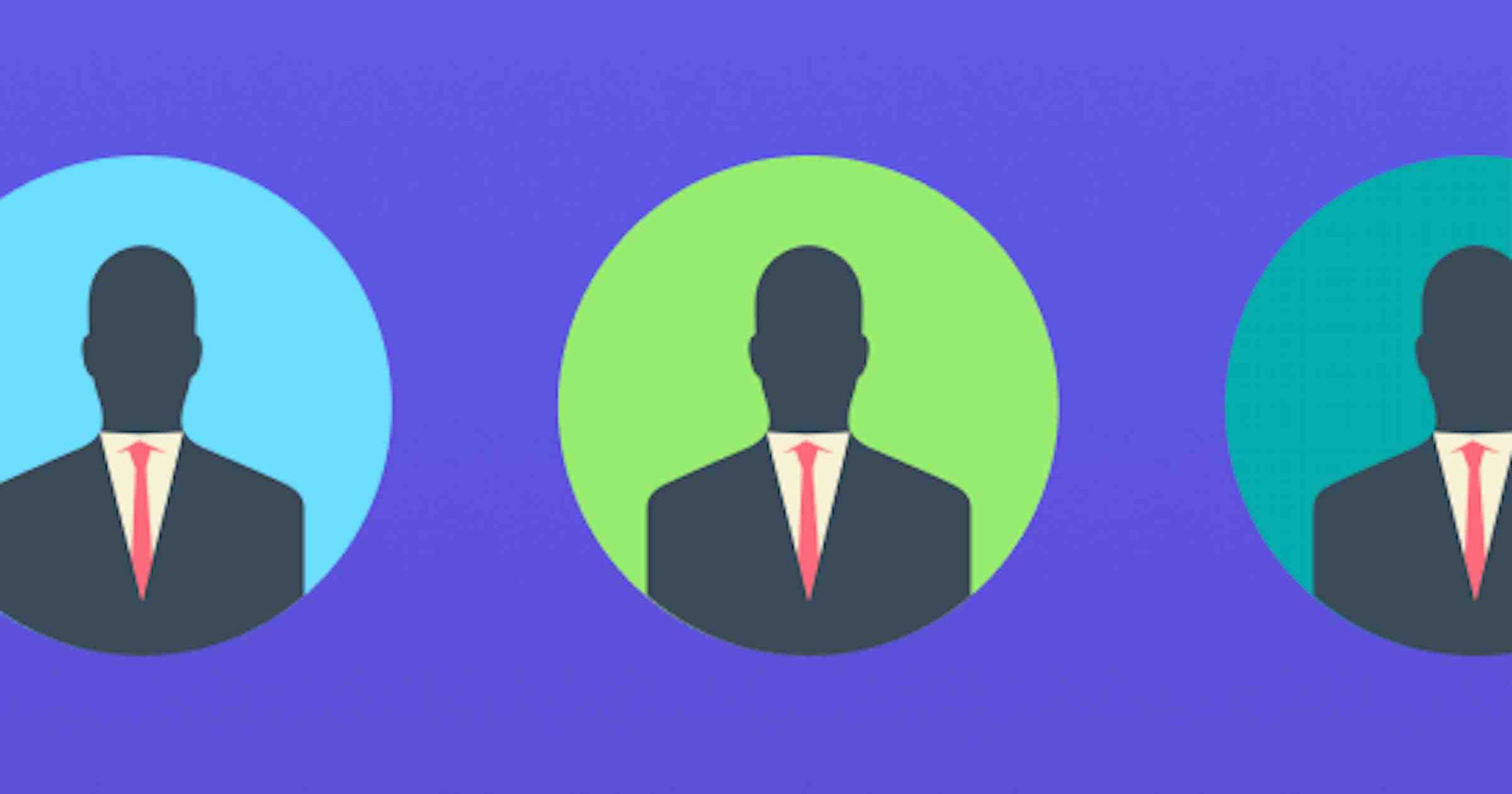 Hopefully you can find some budget parameters to work from by taking a combination of goals and knowing what the ROI looks like, plus internal resources or existing partners you can rely on.
Even if you want to hear the first figure from an agency, knowing the parameters of the budget will help you qualify faster and filter the ideal agencies in terms of size, scope and suitability.
For example, if you can quickly get some venue prices and know what arena you're in, you can proceed if it's well above (or worryingly below) your estimated budget.
It's perfectly fine not to know. In many cases, it's even better to have it tied to an ROI rather than a fixed number – viewing SEO as an investment rather than an expense item.
Be honest with this information and ask how the agency will help you with any initial strategy or audit steps to understand the pathways to your goals and the risks for different levels of budget and investment.
4. Do your research

As you browse websites, talk to those who refer you to potential agencies, or make any initial contact, keep in mind that specific dimensions are important.
This includes the size of the agency compared to your organization. Or, more importantly, how well they are able to serve your company. The growth stage and life cycle of your company may be another factor to consider.
Agencies can be pure generalists who take on all clients who have a dollar to pay them. Some take into account various factors to help narrow things down a bit, such as minimum pricing, focusing on specific niches or industries, audiences, types of conversions, or even the makeup or structure of your team.
Save time and energy searching for the right areas that match who you are and what you want. Resist pitches from agencies that seem out of your league or out of line with your focus.
Do your homework and be prepared to question or challenge any contradictions or mixed messages you see.
Get the daily newsletter search marketers rely on.
5. Have an interview plan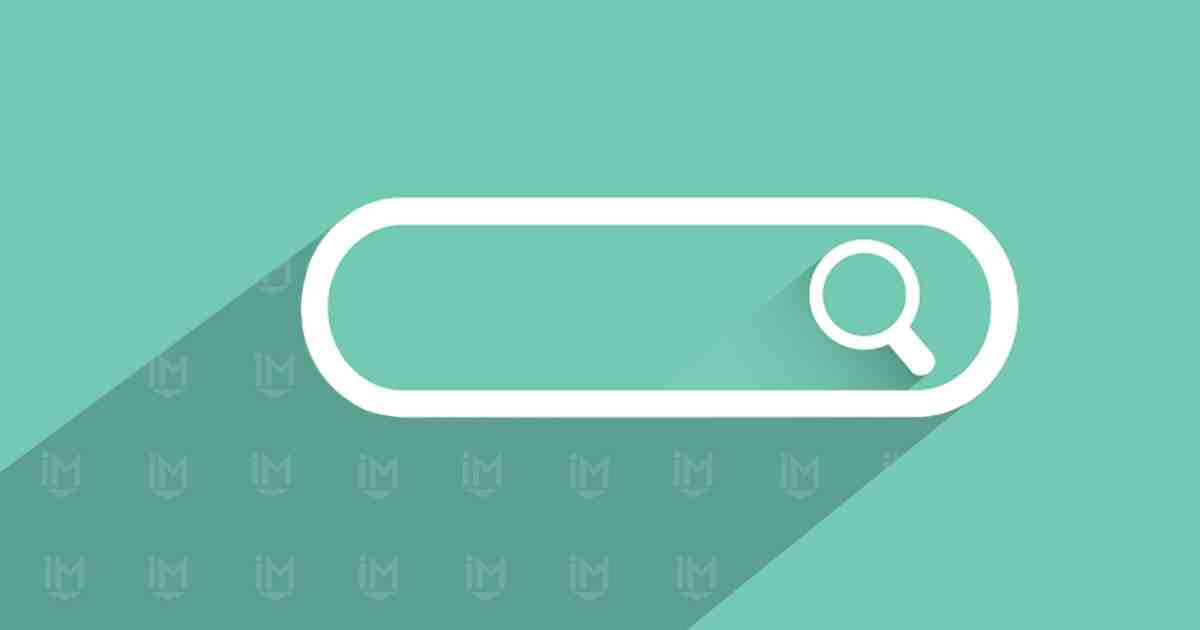 I often get a lot of really good questions from the prospects I talk to. Other times I don't get asked enough, so I end up answering questions that I wish had been asked or that I assume my potential clients want to know.
The more organized you are in the questions you ask, the more objective your comparison can be at the end of the agencies you are considering.
Plan questions related to anything and everything that is important to you, whether it is related to:
Be prepared, especially if you have some internal resources that will own copy or content, developers, or other things that require strong partnership and collaboration.
Plus, know who you're working with and how the cultures align (or don't).
Have a solid list of questions, plan who asks what, and any level of notes or scorecard you can. Finally, you can be objective and also come back to your finalists with deeper levels of detail that you want to solidify.
6. Evaluate fit
I'm not just talking about you and me, the president who is having the conversation at the moment (or any sales or account rep).
I'm talking about those on your team and the agency team who will be working together in the trenches.
Assess alignment between teams. Learn more about employee retention rates and stability. Understand what level of transparency you can expect. How practical will they be?
These aspects, plus agreement on the agency's approach, are crucial. You don't want to hit a wall or give up right after signing a contract or just a few months into an ongoing contract.
7. Do a gut check
Does something sound too good to be true? Something is wrong? Is there a red or yellow flag somewhere?
Trust your gut and dig deeper. If you have doubts about how you agree with the agency, confirm them. Ask your tough questions.
Don't move forward if things aren't going well or you don't feel well. It's a warning sign and you should trust your instinct to stop and dig deeper.
I'm not saying run away. Maybe you're the first client they've had in your niche or industry. This could be fine with the right level of transparency, research approach and risk tolerance. In some cases, it can be great to choose someone fresh from the cookie-cutter strategy that everyone else in the industry is using.
8. Understand the process
Apart from resource limitations and a lack of sufficient understanding of SEO strategy – communication and misguided expectations are among the biggest obstacles to success.
Each client has a different level of SEO knowledge, awareness of SEO processes, and an understanding of the agency's unique perspective on these things.
We (agency people) can take it for granted that not all geeks are on our level.
Ask, and ask again if you don't understand what the procedure is.
What will this look like in terms of steps from contract to discovery, onboarding, research, strategy, optimization, reporting, communication, timing and accountability for results?
Be clear about everything. Keep asking if you don't know, and make notes so you're in the loop and have the right level of accountability and expectations for the partnership.
9. Be clear on the agreement terms
Don't sign something you haven't read! If you do not understand the content of the contract, have a lawyer or consultant familiar with SEO review it.
Beware of long-term contracts, sticky cancellation clauses and work ownership claims. None of this is wrong, but you want to know what you're getting yourself into.
In the long run, it could bring you cost savings and commitment from both parties in the relationship. SEO takes time. However, you want to avoid the following scenarios:
The ideal scenario is that the relationship is built on trust and accountability, where billings and value remain balanced over time. You don't have to think about the contract again after you sign it.
Conclusion
It is difficult to choose the right SEO agency. It can be challenging to wade through the clutter of so many who sound alike, find ways to gauge experience and expertise, or chart your fit with them.
More than that, it can lead to wasted time, energy and dollars. I don't want that for you.
Hopefully the tips I've shared will help you prepare and think through the process to make sure you find what works for you and succeed.
The opinions expressed in this article are those of the guest author and not necessarily those of the search engine country. The author's employees are listed here.
Corey Morris is a skilled marketer with over 15 years of experience developing award-winning digital strategies that generate ROI for local and national brands. He recently received the KCDMA Marketer of the Year 2019 award
Corey serves as Chief Strategy Officer at Voltage – a marketing firm based in Kansas City, MO. He previously founded the KC Search Marketing Conference to help build a local community for search marketers to develop their careers. He was recognized for his involvement at the conference and invited to join the global board of SEMPO (now part of DAA) as Vice President of Cities.
What is the difference between Google Ads and SEO?
You don't need to know how to code to be a good SEO. Coding skills are not a prerequisite for SEO competence, but additional skills always make it more effective.
SEO works to move your site up in the organic rankings so that you can rank for users typing in queries applicable to your content. Ads allow you to target specific keyword phrases and then create an ad that promotes your site and content to those using those keywords.
Do Google Ads use SEO?
What is the difference between Google Ads and AdWords? On July 24, 2018, Google AdWords became Google Ads. The new Google Ads brand represents the full range of campaign types available today, including search, display and video campaigns.
Is Google Ads SEM or SEO?
Google Ads is Google's advertising platform that uses Google search. SEO in this case mainly focuses on optimizing for Google since most searches take place there. Other search engines use the same ideas, so this can be applied to others as well.
Do ads help with SEO?
PPC ads using Google, Bing, or other search engines fall into the paid SEM category. Most advertising platforms, including Google Ads, work with real-time bidding. You need to understand the auction process of the advertising platform you choose.
What do SEO clients want?
Digital ads can support your SEO strategy. Basically, most experts agree that online ads can benefit your SEO results. It is usually recommended that you adopt a diversified marketing strategy that includes several different tactics. One reason for this is that SEO best practices are constantly evolving.
Content marketing is the most requested SEO service for 31.3% of SEO experts, followed by keyword strategy (30.8%) and web design (25.5%).
What should I offer in SEO services?
How can I convince my client about SEO? If you're just starting out, you'll need to prove yourself by working for free or for less for some friends and relatives. Another great way to do this is to have your own blog/websites that rank well for SEO related keywords. You can then give that as an example that you know what you are doing.
7 Things Your SEO Company's Services Should Include
SEO audit. Every SEO company's services should include an SEO audit. …
Analysis of competitors. …
Customized strategy. …
Off-page optimization. …
On-page optimization. …
Monthly reports. …
What do SEO companies offer?
Progressive optimization.
What should be included in SEO services?
What does an SEO company offer? An SEO company offers search engine optimization services to businesses to help them improve their online visibility. Search engine optimization is the process of making changes to the design and content of your website to make your site more attractive to search engines.
What are 3 main areas of SEO?
SEO techniques include keyword strategy, content strategy, website audits, on-page optimization, off-page optimization, content development, and competitive analysis.
What are the Backlinks in SEO?
There are three types of SEO: On-page SEO – Everything on your website – Blogs, product copy, web copy. Off-Page SEO – Anything that happens outside of your website that helps your SEO strategy – backlinks. Technical SEO â Anything technical done to improve search rankings â website indexing to help crawl robots.
Links on websites other than your own that lead to a page on your website. Backlinks are also called inbound links because they represent another website's traffic coming to your website. The quality and quantity of your backlinks can help you rank better in search engines like Google and Bing.
What are the best backlinks for SEO? These eight backlinks help you create your link building plans to gain top links that will benefit your SEO.
Backlinks from guest blogging. …
Backlinks in company profiles. …
Webinar Backlinks. …
Free tool backlinks. …
Confirmation backlinks. …
Links to guest biographical posts. …
Backlink Badge. …
What are backlinks in SEO and how do they work?
Comment backlinks.
What is a backlink and why is it important?
Backlinks are created when one website links to another website. Also called inbound or inbound links, backlinks are linked through external websites. These links from external domains point to pages on your own domain.
How many backlinks is good for SEO?
Backlinks—also known as inbound or one-way links—are simply links that point to your website from another website. The best part about backlinks is that they help promote your blog or site just by being hyperlinked to you from another source.
What is backlinks in simple words?
Looking at the rest of the list you can see that some websites only have 22 backlinks to their home page, and most of the sites that actually rank have two or fewer backlinks. For this site, a good backlink goal would be 25-75 backlinks to the home page and maybe 0-5 backlinks to the page that wants to be ranked.
What are SEO backlinks examples?
A backlink is a hyperlink that points to a page on your website. In layman's terms: A backlink is a scenario where one page on the Internet points to a page on your website and includes a clickable link to access that page. For example, this clickable text is a backlink to my personal website.
What qualifies as a backlink?
Backlinks are links from a page on one website to another. If someone links to your site, then you have a backlink from them. If you link to another website, they have a backlink from you. For example, these words link to YouTube, so now they have a backlink from us.
How much does SEO cost?
A backlink is a link created when one website links to another. Backlinks are also called "inbound links" or "inbound links". Backlinks are important for SEO.
The average cost of project-based SEO services ranges from $1,000 to $1 million and more. Smaller businesses using local SEO could spend roughly $1,000 per month per project. Larger enterprise-level companies can expect to pay millions of dollars per month.
How much does SEO cost for a small business?
Can I do SEO myself? You can absolutely do SEO yourself or DIY SEO. With a little research and a lot of practice, anyone can learn how to do SEO for their business. A quick way to get started with SEO is to enter your URL here and then focus your SEO efforts on the recommended actions.
How much does SEO cost monthly?
According to a survey of 1,200 business owners and more than 350 agencies, freelancers, and consultants, the average cost of SEO for small businesses is $501 to $1,000 per month globally. The average cost of SEO for a small business in the United States is $2,501 to $5,000 per month.
How much should small business spend on SEO?
Average SEO costs are $100-$250 per hour for US SEO agencies. SEO costs often range from $2,500 to $10,000 per month for US agencies. The average SEO plan costs $2,819 per month (per Ahrefs). Foreign SEO companies can charge $10 to $50 per hour.
How much should I spend on SEO?
How Much Does SEO Cost for Small Businesses? The average cost of SEO for a small business is $750 to $2,000 per month, or $5,000 to $30,000 for one-off projects. Smaller companies investing in SEO consulting services can expect to pay $80 to $200 per hour.
Is SEO worth it for small business?
How much can you expect to spend on SEO? If you hire a top SEO company to run a local campaign, expect to pay $500.00 per month. A national or international campaign will require a minimum budget of $2,500 to $5,000 per month.
Is paid SEO worth it?
The short answer is that SEO is very effective – not only for generating traffic, but also for leads and sales. Do not worry. The long answer involves research and data, not just empty statements. Most SEOs get too caught up in search-specific metrics like SERPs (Search Engine Results Page), rankings, and organic traffic.
How much should I pay someone for SEO?
SEO pays off if you have the right strategy and work with a partner who knows how to get results. Approximately 93% of online experiences start with a search engine, and the rate of close SEO leads is much higher than that of traditional marketing. Thus, SEO provides an impressive return on investment (ROI).
Is SEO worth it in 2022?
If you hire a top SEO company to run a local campaign, expect to pay $500.00 per month. A national or international campaign will require a minimum budget of $2,500 to $5,000 per month. Some companies offer a "trial package†at a lower price, without a contract.
Is SEO still worth it in 2021?
Yes, SEO pays off in 2022, in the future, in the past and always. As long as websites and search engines have existed, SEO has been essential. SEO in 10 years will likely be very different from SEO today, but you'll always need to make sure your website is sending the right signals to search engines so they can find you.
Is it worth it to pay for SEO?
So, is SEO still a good investment in 2021 and beyond?! Short answer: YES! SEO is more important than ever! It is still one of the most powerful digital marketing strategies that drive long-term results.