This post was sponsored by puntorojo. The views expressed in this article are the sponsor's own.
Ready to upgrade your SEO knowledge at the largest multilingual SEO event of 2022?
If you work in SEO or just want to keep getting to know it, SEOday is the online conference you have been looking for.
For the first time ever, this year's SEOday is held in English, Spanish and Portuguese, plus it's free!
Join Aleyda Solis, John Mueller, Barry Schwartz, Izzi Smith, and more as they host this year's SEOday on June 22, 2022.
This SEO event is filled with exceptional knowledge and guests that you shouldn't miss.
SEOday 2022: The Largest, Free, Multilingual, Online SEO Event
Mark your calendars & amp; register for the world's largest multilingual SEO event that will help you increase sales and clicks, improve your brand and rank at the top of the search engine results page.
On June 22, 2022 you will have immediate access to:
While we don't want to spoil the surprise, here are some of the confirmed speakers and a few of them:
Screenshot from PuntoRojo.com, May 2022
A Free, Virtual SEO Conference – The First English Edition
This year we are proud to announce the first edition of SEOday in English.
Viewers from around the world can virtually participate in SEOday, as it is broadcast live in English, Spanish and Portuguese.
On June 22, you will be able to join international SEO speakers from leading companies around the world.
The event will be online, so you can watch it from wherever you want, from anywhere in the world, completely free.
Yes, that's right, free tickets! Don't miss the chance to be part of it.
RSVP now for free tickets on June 22, 2022!
Image created by PuntoRojo.com, May 2022
What Is SEOday?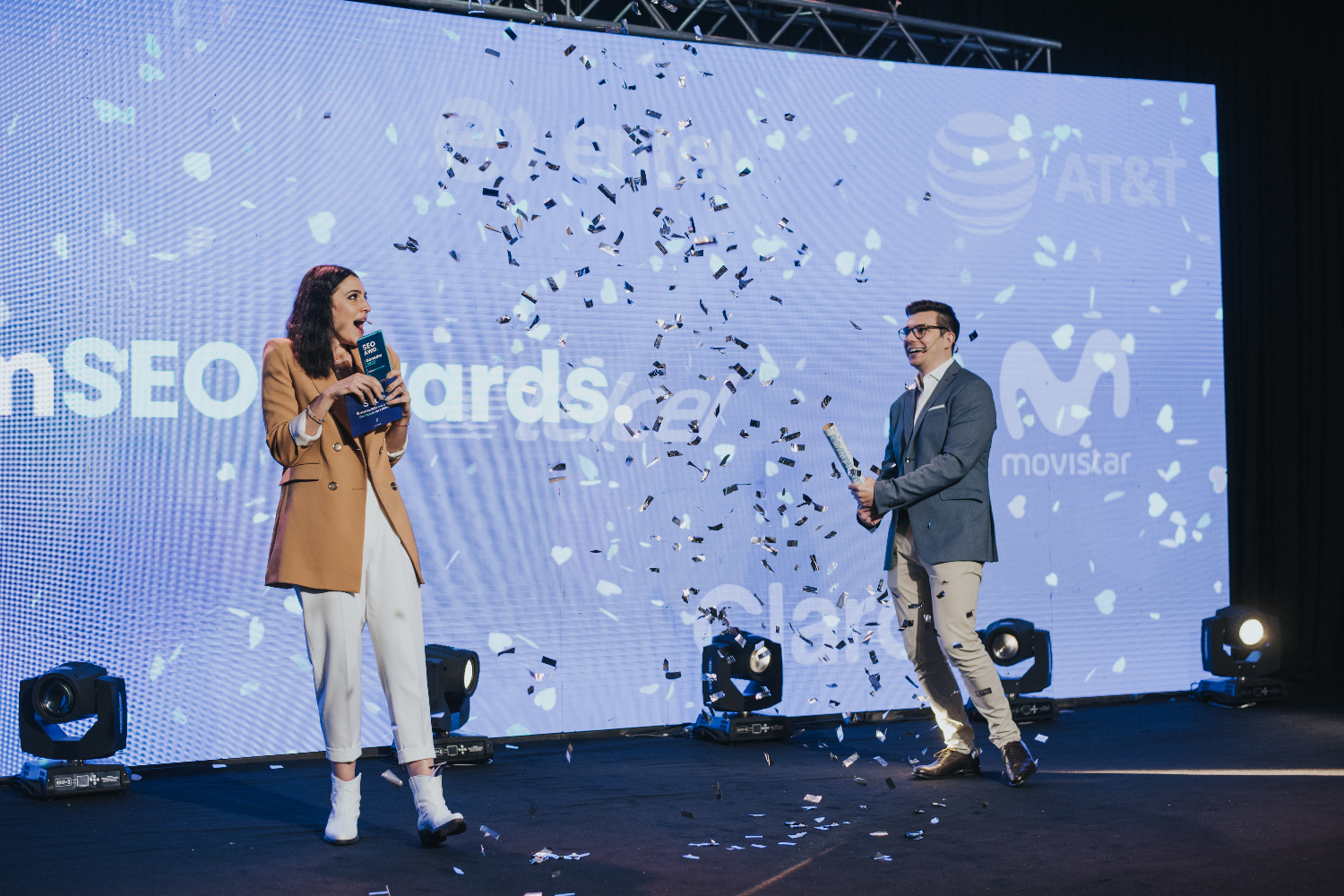 SEOday was born in 2015 as an initiative of the leading SEO agency in Latin America and the first SEO agency certified as "Great Place to Work" – puntorojo.
The goal was, and still is, to spread the knowledge of search engine optimization.
This dream came about after noticing that there was a great lack of SEO understanding across much of Latin America.
The first edition of SEOday was in a coffee shop in Argentina with no more than 57 participants.
Since then, this event has been organized by our SEO agency year after year.
Over the years, the steady growth of the event has spurred our need to change location.
In 2017 and 2018, SEOday was held in a Four Seasons hotel.
The last edition in person, in 2019, took place in the Paseo La Plaza Theater in Buenos Aires, Argentina, with no less than 526 people in attendance.
In 2020, SEOday had a chance to reach more people than ever through its first virtual conference.
15,877 participants from many different countries and continents were able to connect simultaneously to learn about SEO.
Subsequently, last year's edition was held online again.
It reached a large audience of over 129,000 people from 57 countries around the world.
The great success of the last SEOday is what motivated us to divide the event into three languages, so that more people could gain SEO knowledge around the world.
SEO & Its Importance
As you probably know, SEO is short for "search engine optimization".
According to Google Search Central, SEO is "the process of improving your site for search engines."
"[SEO] is often concerned with making small changes to parts of your website. When viewed individually, these changes might seem like incremental improvements, but when combined with other optimizations, they could have a major impact on your site's user experience and performance in organic search results. "(Google)
And the importance of SEO? Let's check some statistics:
As you can see, being able to rank at the top of the search engines makes the difference between getting big sales or not at the end of the month.
So, if you want your business to be successful in the digital age, you will definitely need SEO in your life.
Want more statistics on the benefits of SEO?
Sign up for SEOday now to get the SEO tools you need to grow your business!
Foreground image: Punto Rojo image. Used with permission.