This post has been sponsored by SE Ranking. The opinions expressed in this article are those of the sponsor.
Whether you're running a large website or launching a simple landing page, your goal is the same – you want it to rank first in the SERPs.
To make this happen, you need to ensure that the quality of your page is on par with its direct competitors – or better yet.
What Is On-Page SEO?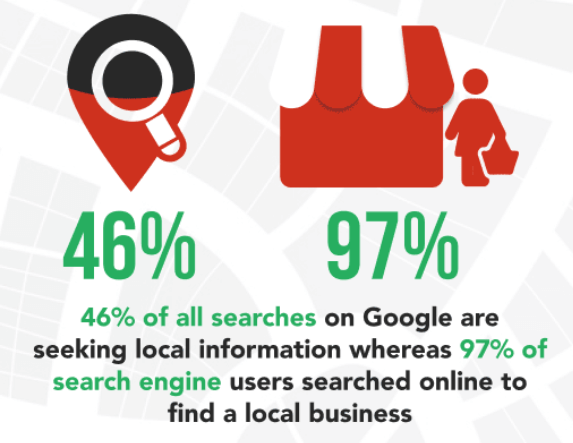 On-page SEO is the process of optimizing page elements for specific keywords.
When we say 'page elements', we mean things like:
Most of these elements can be easily improved, which means that the page can be optimized for a particular search query.
While this type of optimization works for every type of page, including the home page, product page, blog post, or landing page, this post focuses on optimizing your landing pages.
Why Is On-Page SEO Essential?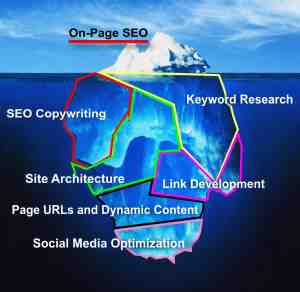 The elements of the page are the primary points of connection between you and your users.
Improving them helps to improve their experience.
It also tells search engines more about your pages.
Well-optimized in-page SEO can help improve your page ranking and thus increase your traffic.
In addition to improving rankings, these page changes will help keep users' attention and more accurate on their queries, making your traffic more meaningful.
How To Do On-Page SEO Tasks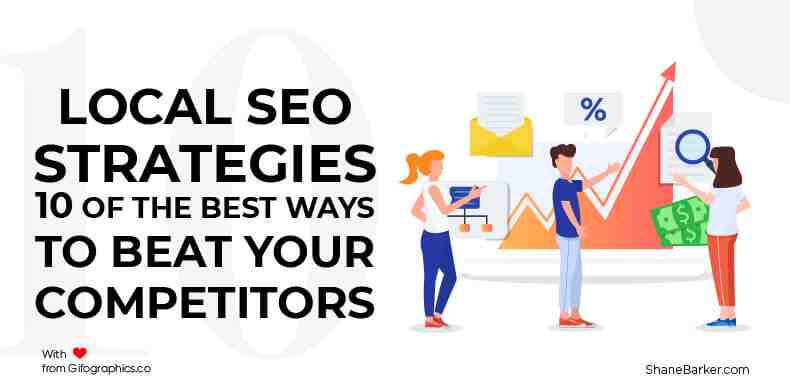 On-page SEO can include a variety of activities that you need to do on a number of different elements.
They can be easy to miss, so make sure you have a complete checklist and documentation on how to update each item.
In this article, we'll give you insights into what to look for in your on-page SEO strategy and how to better target your keywords.
We'll also show you a great tool that can help.
Because there is so much to check, an automated tool can be extremely useful.
Task 1: Run An SEO Audit

The first step in performing on-page SEO is to perform an audit.
There are almost 100 items to check out, and some are more important than others.
Step 1: Check Elements That Impact SEO
For landing pages, some of the most important factors are:
Checking each item individually can take a long time, and it can be difficult to identify errors and corrections.
That's why automated tools are so useful.
Step 2: Discover Errors & Choose Their Priority
Once you've discovered changes that will increase your optimization scores, it's time to decide what changes first.
The weight of each parameter is defined by its effect on your page's ability to rank in the SERPs.
Some examples of important SEO errors on the page that should be given high priority are:
Priority changes will be minor items, such as a missing favicon, which is less urgent.
How to identify high priority changes?
They can speed up the process and help you get to the top of the SERPs faster.
You want to look for sophisticated tools that can provide flexible advice based on individual page types, rather than a standardized list.
In-depth analytics that come with more modern tools can compare landing pages with similar search results and calculate the range of recommended metrics.
In this way, rankings are based on direct competitor metrics and take into account niche specifics, rather than offering generalized SEO standards.
Such a methodology makes them much more accurate and practical.
One of the most advanced tools with AI is SE Ranking.
This on-page SEO checker can help you check and optimize your pages.
How To Use SE Ranking To Run An Audit
So, let SE Ranking do its magic.
It will check 94 on-page SEO parameters.
Perk: You can choose the depth of the analysis – your page can be compared against 3 or up to 50 SERP rivals.
With SE Ranking, it only takes a couple of minutes to complete an audit.
Once the verification is complete, you will see the results – any priority changes will be listed in a dashboard.
Screenshot from SERanking.com, June 2022
The tool calculates the page quality from 0 to 100.
The better the page is optimized for the target keyword, the higher the score.
Your quality score gives you a clear picture of your on-page SEO health, helping to clarify whether off-page factors are the problem and not poor on-page optimization.
Note that the backlink parameters, which are also located on the dashboard, do not impact the quality score of the page.
Address your high priority issues
Your next step is to examine the list of problems found on your analyzed page.
The SE Ranking report includes an overview of the page's content quality, keyword usage and density, page experience and usability, the links used on the page, and the backlink profile of the page. page.
Screenshot from SERanking.com, June 2022
To help you understand your priorities, your list of features is divided into several columns:
Now, you can start building your workflow and prioritizing fixes.
Task 2: Competitor Research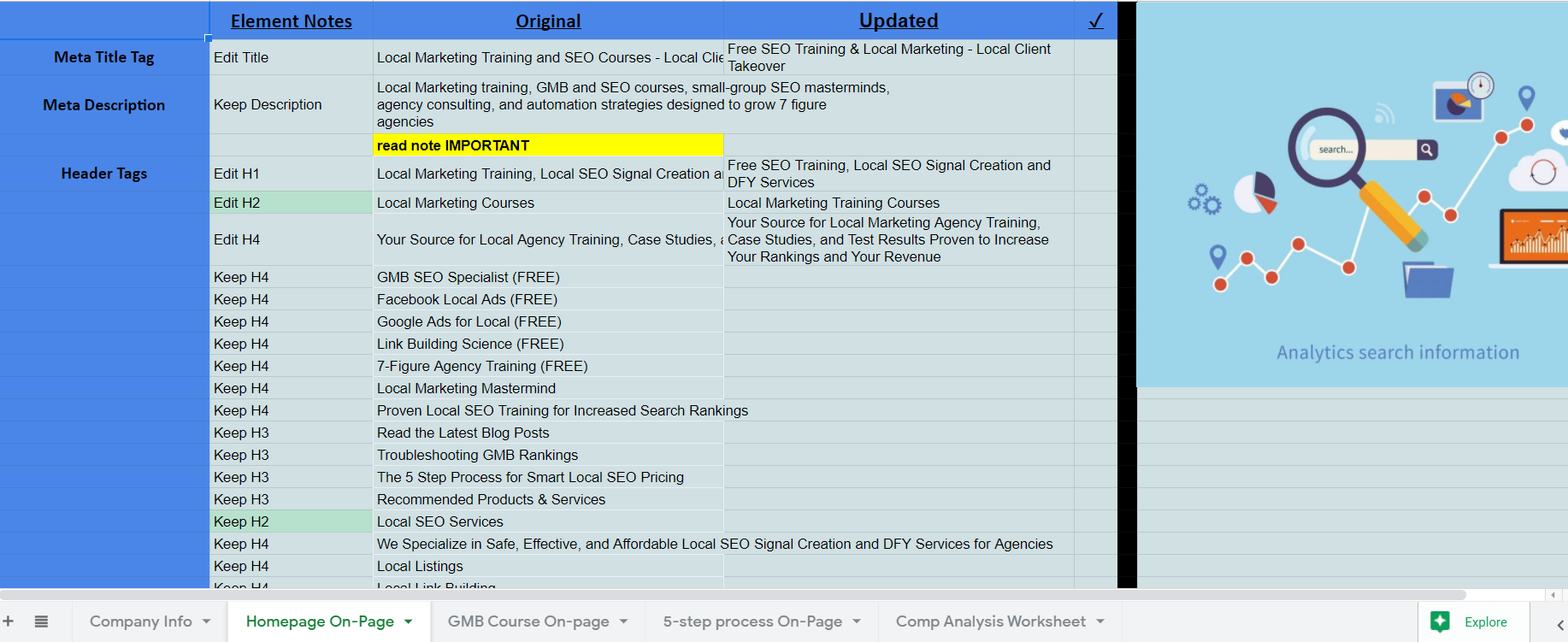 Boost your on-page SEO repairs by doing a competitor search.
This step will help you clarify what your target keywords are and new ways to improve your page.
Evaluating your competitors helps you understand what works and where your page needs to improve the most.
Step 1: Look At The SERPs For The Keywords You're Targeting
A great way to get started is to put the keywords for which you rank in Google and examine the top results.
Think about the ideas they convey, their approach to content, and what keywords they use and where.
Step 2: Uncover Competitor Flaws
Find out how the most successful pages work. But also look for flaws.
Are there any areas you think you can improve on?
Do you see any gaps or unaddressed items in a request?
Try to identify any templates you can on the most successful results and compare them to your page.
Be sure to not only fix the missing things, but also look for opportunities to improve the existing elements on the page.
If you want to get more granular, this is another place where a tool like SE Ranking can help.
How To Use SE Ranking For Competitor Research
A robust tool like SE Ranking can help you compare your results against your rivals to better understand how they got to the top of the SERP.
You can easily compare important on-page SEO parameters against your direct competitors without having to dig through the SERPs and evaluate each result, one at a time.
For example, on the screen below, you can check which keywords competitors have used, study their titles and titles, and evaluate their technical metrics.
Screenshot from SERanking.com, June 2022
All critical data is at your disposal to ensure that you do not miss any opportunities to improve.
Quickly see the competitor SERP & amp; Traffic statistics
In the Terms tab, you'll see a list of keywords found on your competitors' pages, along with their potential search volume, count, density, and page elements.
In our experience, using the right keywords on a page while striking the right balance is crucial for landing pages.
The tool shows how many times and in which elements of the page a primary or secondary key is used: title, description, primary copy, URL, etc.
This helps you identify keywords with real search potential and add them to your page.
You can also fix the keyword density of some search queries that are already on your page.
Take advantage of the shortcomings of your competitor's keywords
Finally, you can add keywords to the relevant page areas that require them.
You may notice that SE Ranking makes a distinction between primary and secondary content, just as Google does.
Tools that may not inadvertently lure you into keyword stuffing, by adding extra keywords to your main content.
Task 3: Start Updating Your On-Page SEO
Now, you have conducted an audit and conducted a search of competitors.
You have made many discoveries!
Step 1: Organize Your Workflow
First, create your list of individual jobs.
Start by listing jobs by priority.
You can use your own job management system or in-page SEO tool to organize your to-do list.
As a rule, you need to prioritize everything that is missing.
If you don't specify things like title tags and meta descriptions, search engines will generate them for you.
You want to be in control of what users see on your page on the SERPs; be sure to add them yourself.
Next, focus on everything that has changed based on your keyword priorities.
Did you find new opportunities during your search or did you find adjustments to your keyword density? These are also important.
Step 2: Get Started
Go ahead and start solving problems!
We are happy to say that most of the problems with on-page SEO can be solved by your CMS.
How To Prioritize SEO Tasks & Track Progress With SE Ranking
If you need help prioritizing and tracking your tasks, SE Ranking can do it all in one tool.
SE Ranking provides you with a step-by-step plan based on the issues found on your website during the audit.
Screenshot from SERanking.com, June 2022
The tool groups the tasks by priority, category or status:
Start with the most urgent ones. This should give the most tangible result.
You can also add your own custom tasks and assign a priority to them.
For example, if you've looked at a competitor's page and found something worth adding to your own page, just create a new business.
And vice versa, ignore jobs that you consider irrelevant to your landing page.
After resolving an issue, click on the completed check box. The tool will evaluate the quality of the page, and you will immediately see the new score.
The more tasks are completed, the higher the score.
Make On-Page SEO Easier – Try An On-Page SEO Checker
There is no doubt that keeping up the competition and having your pages optimized is hard work.
But with the right tool in hand, it becomes much easier and faster.
With On-Page SEO Checker, you can measure your overall page performance, identify and resolve issues that may impact your ranking, strengthen your content based on what works for SERP leaders, and track all on-page activities. on your agenda.
This will help you advance in the rankings and beat your rivals.
Image Featured: Image by SE Ranking. Used with permission.
On-page SEO focuses on optimizing the parts of your website that are under your control, while off-page SEO focuses on increasing the authority of your domain through content creation and gaining backlinks from other websites.
What are the 3 basic competitive strategies?
According to Porter's Generic Strategies model, there are three basic strategic options available to the organization to gain a competitive advantage. These are: Cost Leadership, Differentiation and Focus.
What are the top 3 strategies in business? In practice, there are only three basic trading strategies: a cost strategy, a differentiated product or service strategy, and a focus on a niche strategy. Understanding these strategies is critical to writing a good strategic business plan.
What are the 4 major competitive strategies?
4 competitive strategies are as follows:
Cost-Leadership Strategy or Low-Cost Strategy.
Differentiation strategy.
Best cost strategy.
Niche market strategy or focus.
What are 3 competitive advantage strategies?
There are three strategies for establishing a competitive advantage: Cost Leadership, Differentiation, and Focus (Cost-focus and Differentiation-focus).
What are the 4 elements of competitive advantage?
The four primary methods of gaining a competitive advantage are cost leadership, differentiation, defensive strategies, and strategic alliances.
What are the 3 generic strategies?
Definition: Michael Porter developed three generic strategies, which a company could use to gain a competitive advantage, in 1980. These three are: cost management, differentiation, and focus.
What are porters 3 generic strategies quizlet?
Porter suggests that there are three general strategies: cost management, differentiation, and focus.
How do you beat competitors website traffic?
If you've seen rivals usurp your top rankings, you'll want to consider these five tips:
Focus on content creation. …
Plan your keyword targeting strategies carefully. …
Keep up to date on SEO news. …
Monitor the backlink profiles of your competitors. …
Monitor the on-site SEO activity of your competitors.
Can You Track Competitors' Website Traffic? SEMrush.com is another great tool for figuring out what drives traffic to your competitors 'sites – and not just advertising. This will show you whether they use paid ads, keywords, organic search, and more. to get the traffic they do.
Which of the following metadata are important to on-page SEO?
1. Title Tags. The title tag is your main and most important anchor. And & lt; title & gt; The item typically appears as a clickable title in the SERPs and also appears on social networks and browsers.
What meta tags are important for SEO? The two most important meta tags: Title tags: which specify the title of a web page. This is the page title that Google shows in search results. Metadescriptions: which simply describe the content of your page. Search engines often use it to snippet in search results.
Which is the most important on page SEO factors?
Meta tags are one of the most important factors in seo page ranking – especially page titles. Each page has a title tag that appears in search results as a title. The meta description is a brief summary of the page that appears under the title on search results.
What is more important on-page SEO or off-page SEO?
Having a site with good SEO (search engine optimization) can make a significant difference in terms of how many pages are ranked deep. If you're a smaller, local business; attention to Local SEO efforts is more important than ever.
Why on-page and off-page SEO is important?
The higher the ranking, the higher the traffic due to the number of links, mentions of social media and so on. Increasing PageRank: Getting your website ranked on the first page on Google is quite challenging, but by making use of Off-Page SEO, you will be able to know about the ranking factors.
What are the two types of metadata that impact SEO?
Title tags, meta-description tags and titles are all categorized under meta-tags and all provide importance when it comes to SEO. Title tags and H1 headings have an impact on search engine ranking algorithms. A title tag is an element of HTML header and part of HTML code.
What is metadata and why is it important in SEO?
Definition: Metadata describes invisible HTML elements that directly communicate and clarify website information for search engines, play a critical role in effective Search Engine Optimization for marketers.
How does metadata affect SEO?
In short, Google says that meta descriptions do not have a direct impact on search engine rankings. However, these descriptions can have an indirect impact on SEO through click-through rates. This is very important when fighting between 1st, 2nd and 3rd place. Here, things like technical SEO and backlinks tend to matter less.
Is metadata part of SEO?
The metadata we use most for SEO speaks to search engines directly from every crawled page, to communicate important information or request specific action. Because it is not immediately visible, the metadata may appear strange.
What are meta tags for SEO?
Meta tags are snippets of code that tell search engines important information about your web page, such as how it should appear in search results. They also tell web browsers how to show visitors. Each web page has meta tags, but they are only visible in the HTML code.
Why is metadata important SEO?
Metadata for SEO and social media Search engines can crawl a website and guess its overall purpose based on these elements; metadata allows webmasters to tell search engines what a page's title is, which says a lot about what search queries may be relevant to.
What is metadata why is it important?
Metadata synthesizes information based on data, making finding and working with particular data cases easier. Metadata can be created manually to be more precise, or automatically and contain more basic information.
Why is metadata important for a website?
Your website metadata consists of a page title and a meta description for each page. These provide search engines like Google with important information about the content and purpose of each individual page on your website, and help determine if your website is relevant enough to appear in search results.
Does metadata improve SEO?
Meta tags are invisible tags that provide data about your page to search engines and website visitors. In short, they make it easier for search engines to determine what your content is about, and thus are vital to SEO.
Are meta tags important for SEO?
Meta tags are important because they have an impact on how your site appears in the SERPs and how many people will be inclined to click through to your website. Therefore, they have an impact on your traffic and engagement, which can impact your SEO and rankings. Meta tags are an important part of a solid SEO strategy.
What is optimization strategy?
In business, optimization is the process of fine-tuning a business strategy or process to improve efficiency or reduce costs. This can be done by using resources more efficiently, reducing costs, or investing in labor-saving technology.
What is optimization and why is it important? The goal of optimization is to get the "best" design in relation to a set of priority or restriction criteria. These include maximizing factors such as productivity, strength, reliability, longevity, efficiency, and utilization.
What is optimization in a company?
Business optimization is the process of improving the efficiency, productivity, and performance of an organization. This may apply to both internal operations and external products.
What is optimization in industry?
Manufacturing process optimization, or manufacturing process optimization, refers to increasing the efficiency of the organization through the process process. It has a lot in common with continuous marketing, which aims to continuously improve processes, products or services.
What is the optimization in management?
The goal of business process optimization is to increase efficiency by improving processes through better use of resources. This practice is part of BPM, also known as business process management.
Why optimization is important in business?
Optimization plays a very important role especially in business because it helps to reduce costs which can lead to higher profits and success in competitive struggle. There are several optimization methods used: classic and methods that use soft computing.
What do you mean by optimization?
Definition of optimization: an act, process, or methodology of making something (such as a design, system, or decision) as completely perfect, functional, or effective as possible specifically: mathematical processes (such as finding the maximum of a function) involved in this.
What is optimization and why it is used?
Optimization methods are used in many areas of study to find solutions that maximize or minimize certain study parameters, such as minimizing costs in producing a good or service, maximizing profits, minimizing raw materials in development. of a good, or maximize production.
What do you mean by economic optimization?
Economic optimization, including competitive production costs, is the ultimate goal of sound reservoir management. It involves building different scenarios or alternative approaches to arrive at the optimal solution.
What do you mean by optimization problem?
In mathematics, computer science and economics, an optimization problem is the problem of finding the best solution from all the feasible solutions.