Search engine optimization is no longer a DIY project unless you've had a solid decade with digital marketing and the latest changes to the Google algorithm. Making websites and web pages more relevant, authoritative, and mobile-friendly is now an essential part of any overall business plan.
Search Engine Optimizing ensures better rankings on all search engines. The main focus is on Google because 92% of all web queries happen on Google. Followed in much smaller percentages by Bing, Yahoo, Baidu, Yandex and Duck Duck Go. Google is still king.
Companies looking to compete in today's marketplace need to understand that making websites and web pages more relevant and authoritative is now an essential part of their overall business plan. Gone are the days of taking shortcuts and using misleading titles and unwanted links to improve search engine rankings.
Current algorithms rely heavily on activities and accumulative quality information from billions of internet users. Google changes its algorithms daily, which is another reason to bring digital marketing and SEO professionals on board to track and adapt regular changes.
You know it goes much deeper than picking five or six keywords and filling your content with those words. Keyword stuffing is an exercise in awkward quantity over real quality. It doesn't fool current search engines, algorithms, or potential customers.
As you know, there is a lot to remember when considering SEO for your website. This is why engaging the best SEO company with the latest trending SEO services for your website is crucial to your success.
What is an SEO company, and how can they help?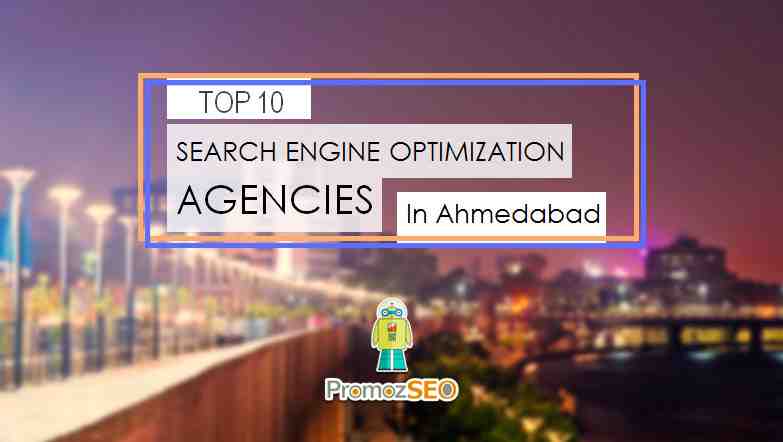 An SEO company will improve your organic traffic from search engines. More than a trillion questions are placed in search engines every year. To take advantage of this, you want the best agency to help you stand out from your competitors.
SEO can be very complicated, but you don't have to guess what works and what doesn't, as a quality SEO company will be able to measure and report back to you any optimization strategy and how it is performing. From there, the agency can adjust and improve its plan to give you higher rankings, more website traffic, and a growing number of users.
Agencies that provide SEO services for your website take on multiple tasks, including making sure your site loads quickly and has all the clean code with quality content that will be most effective in driving web searches to your site.
There are many global SEO agencies and you have probably heard of them from this list. You'll want to choose the best one for your business goals, your industry, the country or countries you want to attract customers from, and whether you need better marketing, backlinks, or help understanding exactly what steps you need to to grow your business and make it more profitable.
This is who, according to customers and industry experts, can claim the title of "the best."
 List of best SEO companies across the globe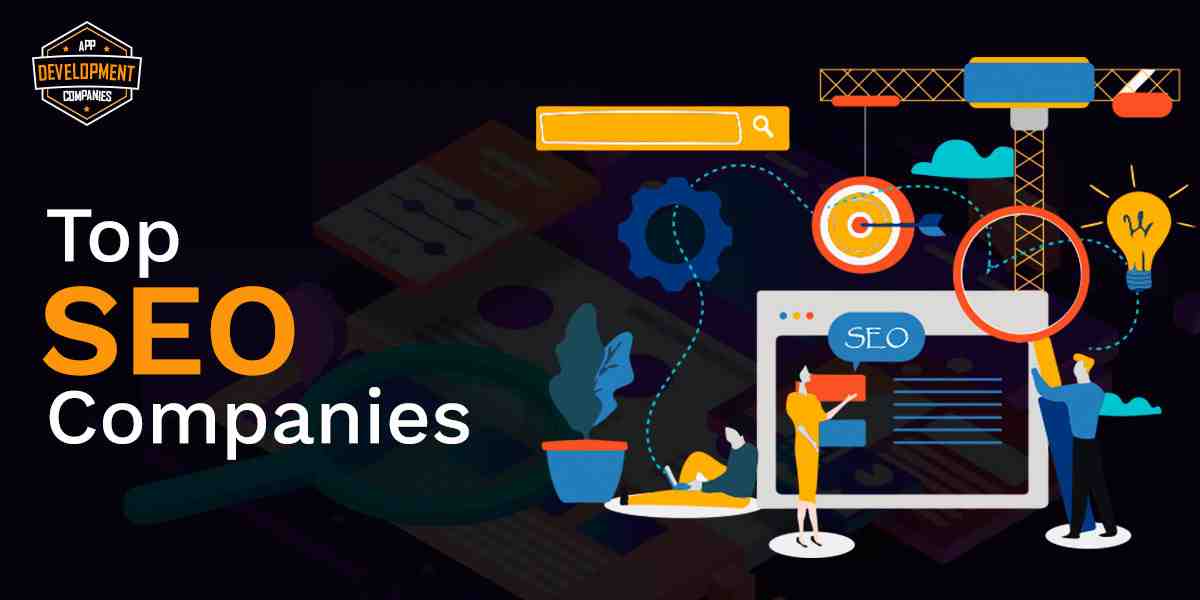 RankZ
❖ About the Company: Quite possibly the very best SEO company out there. RankZ continues to provide a full range of services. It gets high scores from customers for positive customer experiences and measurable positive results. The RankZ team has exceptional experience with winning strategies for e-commerce, small business and start-ups. This company also provides excellent tools for clients who like to stay hands-on in optimizing their site or content.
❖ Services: Search Engine Optimization, Content Marketing, Pay Per Click, Web Design, Blogger Outreach, Infographics Marketing
❖ Pricing – Prices start at $1000 and can go up to $10,000 per month based on competition and page count.
 OutreachZ
❖ About the Company: Ranked as one of the best link building companies on the market. OutreachZ is an international agency with a client base of more than 1,000 start-ups, brands and digital agencies. It also maintains a guest posting marketplace with robust 5,000+ connections with experts in their various fields. Also offered to customers is the premium managed campaigns feature. The team delivers the right publishers for each client based on their requirements. An excellent tool for getting powerful links.
❖ Services: Link building platform to take control of off-site SEO. There is a guest posting marketplace that connects with authoritative publishers. The agency takes care of prospecting, blogger outreach, content production and placement.
❖ Pricing: The average link building budget is usually $500, but can be lower or higher depending on your goals.
WebFX
❖ About the Company: A leading digital marketing agency. Clients receive a full range of services with an individual strategy tailored specifically to them. Growth strategies are developed for each client based on their specific goals and needs. In addition to award-winning digital marketing services, WebFX has its own proprietary technology platform. This agency focuses on successful digital marketing campaigns to increase leads, customer calls, transactions and qualified website traffic. Corporate offices are all located in the United States.
❖ Services: SEO, link building, PPC, media buying ad spend, website call tracing, SMM and web design.
❖ Pricing: SEO pricing per month is $1,000+, and the average hourly rate is $150-$199/hour
Webimax
❖ About the Company: WebiMax can deliver on its promise: "Remove the Negative, Promote the Positive!" This award-winning reputation management company delivers year after year. This office is result-oriented. Every month, SEO results are shared with clients to be communicative and transparent.
WebiMax's founders say they want customers to feel like they've found a strategic partner to help the business grow, not just hiring an outsourced supplier.
❖ Services: Reputation management, search engine optimization, pay-per-click marketing, social media marketing, lead generation, website design and online public relations
 OuterBox
❖ About the Company: OuterBox provides a range of web services while focusing on helping businesses expand and increase online sales. The PPC management and pay per click services have a proven high return on investment. It offers a range of digital marketing and SEO packages tailored to each client. OuterBox values ​​the team approach and promises a cohesive approach to online marketing strategy to improve business operations.
❖ Services: SEO, Paid Search, Digital Marketing Campaigns, Web Development, Web Design, eCommerce
❖ Pricing: SEO prices per month are $1,000+ and average hourly rates of $100-$149/hour
SeoTuners
❖ About the Company: One of the best specialists in digital marketing. Also appreciated by customers for business development strategy. This company never promises to use Black Hat SEO techniques. Instead, the experts promote web resources using ethical SEO. SEOTuners focus on building powerful websites to provide an increasingly successful presence in the market. The agency promises an ethical approach to all work to get positive ranking results in search engines for client websites.
❖ Services: SEO, Branding, Ecommerce Development, PPC, Conversion Optimization, SMM and Web Development
❖ Pricing: SEO prices per month are $1,000+ and average hourly rates from $150 – $199/hour
Blue Fountain Media
❖ About the Company: Blue Fountain focuses on modern and emerging technology to develop successful business growth strategies. SEO is changing rapidly and presents new challenges almost daily, be it algorithm changes or the impact of voice search, and Blue Fountain strives to stay ahead. In addition to optimizing content, this agency optimizes the technical side with reviews of wireframe mockups and redirects.
❖ Services: website design, digital marketing, mobile app design, website development, strategy, branding and experience design
❖ Pricing: Minimum Project Size: $50,000
Delante
❖ About the Company: Experienced in helping B2B and B2C companies create and manage internal SEO strategies. They are open to even the smallest of startup customers. Their client list includes companies in the e-commerce industry as well as in finance, automotive, SaaS, IT, cosmetics, healthcare, fashion, wellness and more. Delante customers enjoy higher website visibility and higher rankings on the first pages of Google results. The team specializes in long-tail SEO to get more users ready to buy.
❖ Services: SEO, Link Building, SEO Consulting
❖ Pricing: Minimum Project Size: $1,000
Mayple
❖ About Business: One of the best SEOs for small business. It also provides SEO solutions to major brands. Marketing results and managing content are among Mayple's strengths. Each client receives an action plan specific to their business and goals. The team consists of experienced marketing experts with exceptional knowledge in specific areas to serve their customers. Mayple digs deeper into the client's industry, audience, and KPIs for measurable positive results.
❖ Services: Business Consulting, Digital Strategy, SEO
❖ Pricing: Minimum Project Size: $1,000
iSynergy
❖ About the Company: Top-notch programmatic advertising, inbound marketing, and SEO campaigns are all part of the marketing services available. The focus is on data-driven design with marketing technologies. iSynergy team members take a creative approach to creating a data-driven strategy. They promise well-built websites that develop the customer's brand story by creating memorable digital experiences. The company's strategy is quality over quantity to give website visitors the information they are looking for without creating an overload of content.
❖ Services: SEO, Web Design, Conversion Optimization
❖ Pricing: Minimum Project Size: $5,000
What services do SEO companies provide?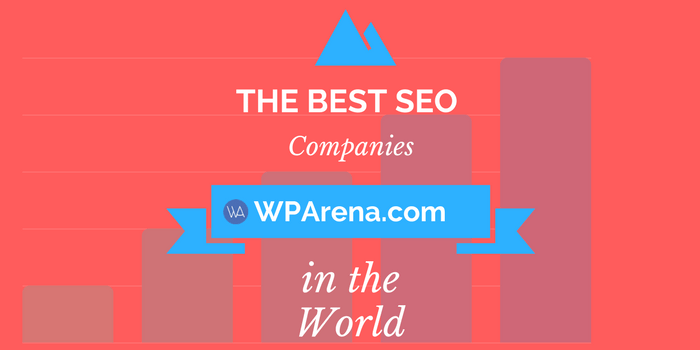 Here's what you need to know to find the best SEO agencies worldwide.
The best international SEO companies in the world will masterfully promote your site to make sure potential clients and clients find it. In addition, an agency can offer a holistic approach to making your business visible and valuable by putting an experienced team to work for you. Therefore, hiring a highly regarded agency is ultimately cost effective up front and profitable in the end.
In addition to search engine optimization, a talented SEO agency will craft a content marketing strategy and position your business to take advantage of pay-per-click marketing across multiple search engines and popular social platforms, while ensuring a good return on investment (ROI).
You want to make sure that the SEO company you are considering hiring is truly one of the best by finding out how they take advantage of the fertile ground of user intent. Of course, keywords and phrases remain important, but user intent is a recent SEO star on the scene.
User intent means that your content will reach people who use search terms that are similar or related to your keywords, even if they don't exactly match. Think of it as creating excellent content that fits your potential customer or customer's needs, even if they aren't using your specific keywords to find the information.
Qualities of the best SEO company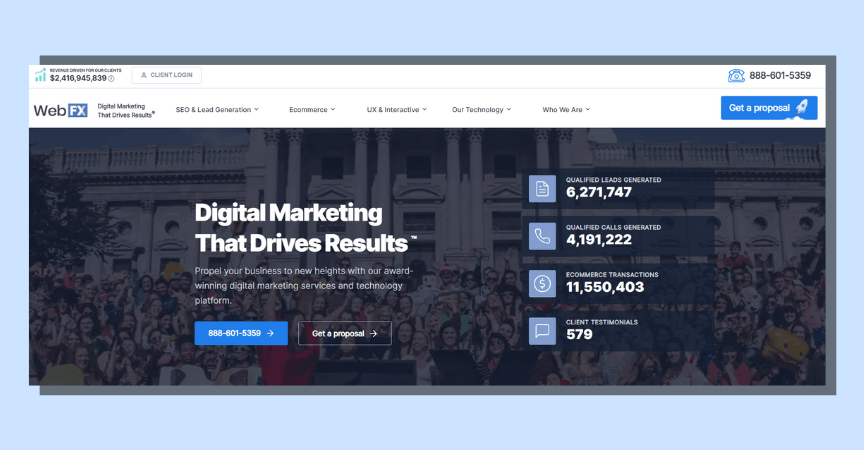 Having an exceptional SEO business plan and executing your web content optimization efforts is not a "set it and forget it" exercise.
Markets change and customer priorities change, just like Google algorithms. To be successful, your SEO must also respond and change.
People on your SEO agency team need to check how things are going every day by looking at keyword position analysis and website performance figures. An SEO expert should also assess where the heaviest website traffic is coming from to see what gets you the best results and gets your business the most attention.
Keyword research should be a regular activity. Algorithms can change, but keyword ideas won't fluctuate that much. Your SEO expert should keep a close eye on search volume and relevance to the questions people are asking and make sure the right words and phrases are placed correctly.
Optimizing content goes beyond researching and using high-quality keywords. Members of your SEO team should ensure that your site contains high-quality metadata with a super clean code structure and good internal links. This process of bringing different strategies together at the same time will take you to a higher ranking.
Top tips for choosing the best SEO agency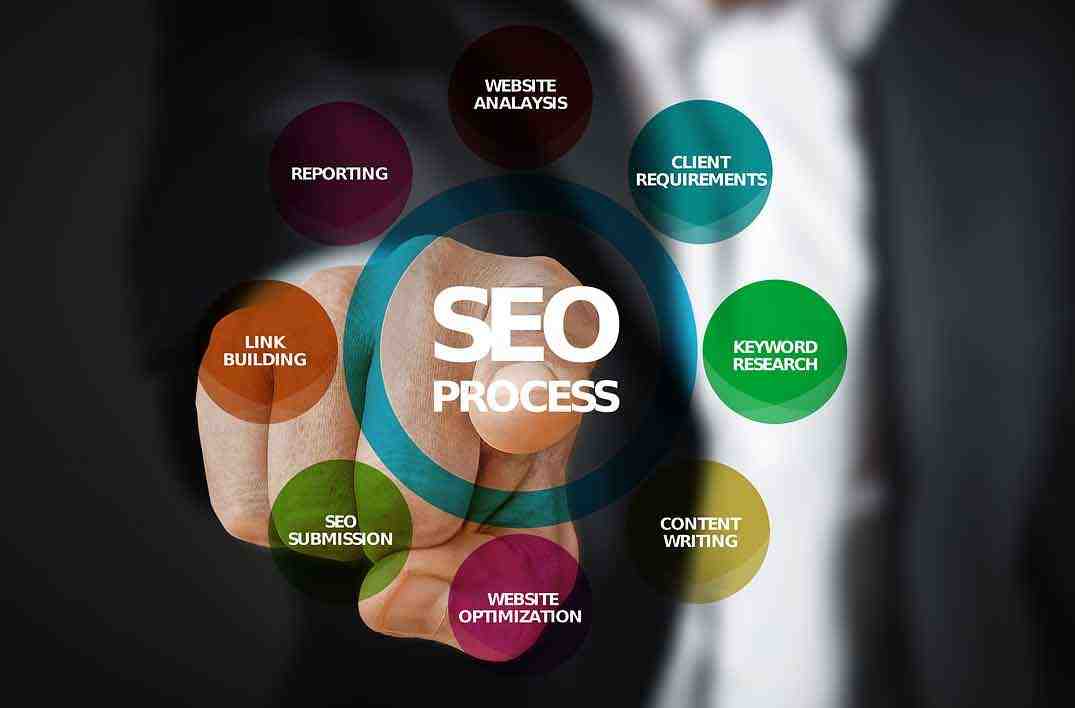 The best SEO agency for your small, medium or large business will tailor services to meet your goals. Ask for specific numbers that show how they performed for other customers. Ask for references and contact agency clients. Find out if the agency is right for you.
A quality SEO agency can provide examples of their success to other clients in the form of page load speed, number and quality of inbound links, keyword usage, HTML and schema markup, mobile optimization, and domain authority.
The best SEO companies in the world research customer goals, needs, and expectations. The best don't take a cookie-cutter approach; each customer gets his own tailor-made plan.
The SEO agency you're considering should be able to explain how to keep abreast of any changes or updates to techniques and how to stay flexible to tailor new information to better optimize your website pages. Identifying the most valuable long and short keywords, capturing user intent and expert placement of excellent coverage are important pieces of the puzzle.
When an SEO agency is pitching to you, it shouldn't feel like they're promising magical results. Instead, it should be happy to share its strategies and examples of past successful campaigns for other clients.
You need to know who will be on your team within the SEO company. The very best SEO agencies encourage their employees to continuously improve their skills. Find out how often the SEO company's employees conduct research specifically aimed at understanding changes in the algorithms used by Google and other search engines. An expert-level company will also provide in-house training specific to new SEO tools and the ways digital media impacts the overall market.
You should also be able to view the SEO agency's investment in tools and technology to leverage best practices for its clients.
SEO for business growth
SEO gives you the power to answer the questions people are asking, especially those in your field. This increases your visibility, possibly on a global stage. As a result, the amount of traffic to your website and pages should grow. As the number of visits to your pages increases, you will become an authoritative voice in your segment of the market. People will increasingly trust that voice and therefore rely on your brand and products or services.
Identifying relevant keywords and delivering quality content (not clickbait) is essential. The metatext is vital so that search engines can find it as valuable content.
General SEO and local SEO
There is general SEO and local SEO. SEO agencies that are best for small businesses will help hyperfocused local content get searches "in town" or "near me." The beauty of great local SEO rankings is that the majority of users who conduct searches in cities, regions or states are ready to do business and ready to choose a company. That's a good reason to anticipate higher conversion rates.
Providing specific, unified information about your business is important in local SEO. Your business name and contact details are an easy place to start making profits with Google My Business, along with website information. Make sure the company name, address, phone number, and contact email address are exactly the same wherever they are used.
Research shows that including photos on your site leads to 30% more visits and more. Active blog posts also improve rankings. Also schema markup, a vocabulary of tags or microdata that can be added to the HTML to improve the way search engines read and express the page in the SERPs, as schema helps algorithms recognize how pieces of content relate to each other.
The SEO agency you hire may list your site in online directories to make your URL easier to find. For example, you may hear a reference to GMB (Google My Business). This can be valuable as it gives you a glimpse into how users interact with your business profile and the most popular content there.
Invest in quality content creators. The content you put on your website is a service to current and potential customers. It sets the tone for your company's professionalism and capabilities. Consider blog content, videos with written text content, and photos because the more people have access to your different types of content, the more search engines will refer to your page instead of competitors.
Hiring one of the best SEO agencies for your business means putting affordable web design and search engine optimization to work for the most profitable results.
Top 10 core elements of SEO
An SEO specialist must have significant knowledge of a wide range of activities to get a customer higher up on Google's search results pages.
When considering which SEO agency is best for your business, consider these top ten activities that matter most to you and which agencies have the best reputation for delivering quality:
1. Build an SEO Strategy with On-Page and Off-Page SEO
2. Research and identify relevant keywords
4. Identify gaps in competitive strategy that can be used to increase your online presence.
5. Technical audits for loading times, status codes and crawl errors
7. Create a Collaboration Plan to Optimize Both Search Engines and Visiting Users
8. Daily review of algorithm updates, changing strategy where necessary and using ethical techniques.
9. Regularly monitor the results of SEO campaigns for improvement
10. Manage necessary digital tools, including Google Search Console and Analytics and SE ranking software
 On-page SEO
The code and content of your website and web pages you manage is called on-page SEO. It contains text, headlines, links and photos or videos.
On-page SEO is the essential foundation for improving search results. Here's what a quality SEO company will make for the best business results, including title tag, images, keyword research and placement, description meta tag, optimized URLs, and sitemap.
On-page SEO includes standard technical procedures that can be studied and implemented to improve rankings.
Off-page SEO
Off-page SEO is all the things that don't come from your website, but help your site rank higher in search results.
The primary focus of off-page SEO is gaining valuable backlinks, which are links pointing to your site from other high-quality websites. Off-page SEO is an open-ended process that requires creativity from the SEO specialist to make your content valuable enough that another site wants to refer its visitors to you.
Evolution of SEO
In the summer of 1991, the Internet became available to the public. About six years later, the term Search Engine Optimization came on the scene.
Search engines are behind almost every online destination, and they have changed the way we find information and answer our questions.
In modern times, search engine optimization mainly revolves around Google. The industry has seen other search engines come and go, but Google continues to reign supreme.
In the beginning, a high ranking in search engines was essentially directory-driven. Clap "AAA" in front of your company name and see the benefits.
The eternal goal of being number one soon moved beyond ranking based on domain names, on-page content and alphabetical directories to complicated statistics and algorithms. For example, Google's PageRank algorithm is notable for making history in the field of information retrieval.
In the 2000s, social networks came on the scene. YouTube, Facebook, Twitter and LinkedIn would yield many similar sites. Experts suspected that social signals could influence search results, and it did so by aiding SEO and also driving additional traffic to websites, increasing brand awareness and loyalty.
The next steps brought improvements in user intent detection and a new algorithm that improved conversational searches.
Mobile phones changed the SEO world again in 2015 when mobile searches surpassed the number of Google searches on a desktop for the first time.
SEO strategies
Start with the basics by knowing what industry you compete in and who your target audience is. Then it's time for keyword research that evolves further into content that fulfills the user intent behind the search terms.
Accurate reporting is a necessary strategy to achieve successful SEO. Without accurate reporting results, you and your team will not be able to make precise adjustments and improvements.
Google's mobile-first index is designed to ensure that websites look professional and perform well on mobile devices. That functionality should be in addition to, not in lieu of, search optimization for laptops and desktops.
Deploy excellent contract makers within your SEO agency or possibly bring one or more writers on board. These experienced professionals will easily skip the pitfalls that many lesser makers make. Mistakes that will hurt you include keyword stuffing and spam or clickbait content. Your site will lose credibility and can make visitors and potential customers angry, so focus on blogs and articles that can go viral simply because the information and writing are just that good!
Linking to high quality web pages is almost as valuable as getting backlinks because your content is so good. Always check that the links are working. Error 404 messages can derail your best efforts.
Besides on-page and off-page SEO, there are good guys and bad guys in the SEO world.
White hat SEO
White hat SEO follows a solid strategy that adheres to search engine rules and guidelines for best use.
There is no cheating in white hat SEO. Really solid content and coding is used rather than trying to manipulate or fool a search engine or the user. Think no spam, no clickbait, no loading links pointing to everything but leaving the user with very little useful information.
You might also hear it called ethical SEO. It follows accepted rules and aims to produce positive results in the long run. Not just a quick hit that will fade to or below previous sales levels.
There is a reward for following the rules and not trying to circumvent the rules or trick the system. By following the right policies and guidelines, your site will rank higher in search engine results. Combined with compelling authoritative content, you might even find yourself in the top positions.
Black hat SEO
Then there is Black Hat SEO which is considered rather dirty trades.
Black hat SEO uses techniques specifically designed to manipulate or mislead search engines and users. For example, it may try to trick a search engine's algorithm to get good results and higher rankings without doing a good job of creating content and code.
Such unethical methods go against search engine guidelines and can completely remove your site from the engine's database index. The risk is therefore certainly not worth any short-term reward.
A deeper dive will show that a black hat SEO strategy can cause a sudden surge in organic listings, but the search engines will quickly spot the rule breakers who bring fines to your door.
If an SEO agency suggests any of the following strategies, know that they are talking about using black hat SEO:
Pages with no real value are only built for ranking specific keywords, but in the end the homepage or other doorway pages are basically useless.
This sneaky technique camouflages certain text or links by making them the same color as the background color.
Cloaking presents a web page to search engines that is different from what users see. Cloaking tricks search engines into displaying a page; it would not appear if the correct keywords and user's internet were used.
Link farms aim to create a large number of sites whose sole purpose is to link to your site. However, this artificially increases the number of backlinks that a search engine can shed in the short term by pretending to be an authority site.
One of the original ways to try to spam search engines to rank sites higher. It is increasingly completely ineffective because it cannot withstand ever-changing algorithms. Seeing the same word or phrases on a page to the point of being completely unnatural; the page is filled.
It is always a bad idea to try to manipulate search engines with the intention of misleading users. Sooner or later, your site will be discovered for using unscrupulous methods, and search engines may ban your site altogether based on these black hat tactics.
Link building for SEO
Backlinks are a sought-after SEO ingredient. They are links from other authoritative sites that point to you and your content by linking their web page to yours. It's pretty hard to fake, so getting another web content creator to decide to pass their visitors on to you is incredibly valuable.
Backlinks are also known as one-way hyperlinks. Link building strategies include public relations, email outreach, broken link building, and content marketing.
The goal is always to improve search engine visibility.
The future of SEO
Mobile optimization, making sure your website works and displays well on mobile devices, is now the benchmark for getting your site higher in search engine results. Optimization should include both Apple and Android products.
It is still something to check regularly and adjust if necessary. You still need to keep your website display optimized for desktop and laptop computers.
SEO rankings are getting more and more competitive. This is because internet users are getting smarter at spotting high quality content and sites than those trying to beat the system for ranking.
Now SEO tactics must constantly evolve and improve. In addition to mobile optimization, user intent tuning is now required for success. The idea isn't just to give users a bunch of links, but to actually help them find the information they're looking for.
Machine learning is now built into all Google products, including Ads and Gmail. The impact of machine learning can be seen with Google's RankBrain, which now runs on every search query. In addition, intelligent searches must now accommodate visual and voice searches, chatbots and personal assistants such as Siri and Alexa.
SEO specialists will need to keep up with all technological advancements to keep their skills and services top notch.
Final thoughts on choosing the best SEO agency
The reputation of the best SEO companies comes down to whether they deliver demonstrable results. Clients rightly expect realistic results and good communication about what happens when they budget hiring an SEO agency.
Expected results from a well-executed SEO campaign include an increase in your website's visibility and results showing improvements in brand awareness. The bottom line should improve with an increase in sales. It should help you compete successfully with companies that are very similar to yours. New customers should contact you to purchase your products or services. You should see a higher return on investment (ROI), including higher conversions and ultimately more sales. And agency results shouldn't be a short bump in traffic and sales. If you do it right, you should get long-term results, including increased long-term earnings.
A solid and respected online presence is the lifeblood of a successful business today. Brick-and-mortar locations just aren't enough for today's consumer.
Warning signs of SEO companies that speak well but may not yield valuable results are companies with aggressive self-promotional methods and aggressive marketing strategies designed to bring in new customers. SEO success can be measured and reported, so it's a big red flag if a company refuses to show you their track record with other clients.
SEO specialists have to juggle a lot of tasks, even at agencies where different colleagues focus on different parts of an SEO strategy. However, most skills complement each other, so you can expect reliable service from every team member when you need it.
We hope this guide has been helpful in finding the right SEO company, especially with so many SEO agencies in the picture; finding the best one to suit your needs can be overwhelming.
RankZ is an online marketing agency with a focus on search engine optimization and content marketing.
The short answer is between 4-12 months. The longer answer has to do with all those factors we discussed that align with your SEO strategy. If you target low-competition keywords, you can start seeing results in 4-6 months.
How do I find a good SEO expert?
How do you find an SEO consultant?
Tap on your professional network and ask for recommendations. …
Look for lists of the top-rated SEO consultants. …
Read the reviews of the best SEO consultants on third-party sites. …
Visit local MeetUps and networking events to meet SEO consultants near you.
Is it worth hiring an SEO expert? SEO managers create custom SEO strategies to help businesses achieve high search results. A higher position, especially a first page, leads to more organic website traffic and helps generate more leads, especially if you rank for a keyword that is central to your business.
How much does it cost to hire a SEO specialist?
The average SEO cost is $100-$250 per hour for US SEO agencies. SEO costs often range from $2,500 to $10,000 per month for US agencies. The average SEO plan costs $2819 per month (per Ahrefs)
How much does an SEO specialist cost?
The average SEO cost is $100-$250 per hour for US SEO agencies. SEO costs often range from $2,500 to $10,000 per month for US agencies. The average SEO plan costs $2819 per month (per Ahrefs). Overseas SEO companies can charge $10-$50 per hour.
Is it worth hiring someone for SEO?
Yes, if you are looking for long term success, hire an agency. Unless there's something easy to fix on your site (like blocking it completely with your robots.txt file), most of SEO is focused on building long-term success and value.
How much does SEO cost in 2022?
Most SEO projects in 2022 will cost between $1500 and $5000 per month based on project size. A one-time project ranges between $5,000 and $30,000 and consultant hourly rates are between $100 and $300 per hour.
How much does Google charge for SEO?
• Expect to pay $100-$300 per hour for an SEO expert consultant.
Can SEO make you rich?
Yes, SEO can make you rich if you earn, save and invest.
Does SEO have a future? The future of SEO will be brand integrity and the use of partnerships and relationships to build credibility and popularity. The importance of PR and gaining traction online through other websites and media hubs will be valuable to SEO success.
Is SEO a waste of money?
SEO is not dead. It is not a waste of money, if and when it is done correctly. The grass isn't greener on the other side; it is greener where it is watered. If you take good care of your website, it will take care of you too!
Is SEO still relevant in 2022?
Is SEO still relevant in 2022? Yes of course. While some SEO tactics that were effective in the past stopped working, SEO continued to evolve. Constantly reinventing itself to try and better align the user's intent, reducing the spammy, ineffective tactics to get better.
Is there still money in SEO?
The simple answer is that SEO can be a great way to earn a decent income, and provided you have the skills to scale an SEO practice, the sky is the limit. Today, there are many ways to make money online, from building an ecommerce website to creating a blog to promote products and services.
Is SEO worth the money?
The short answer is that SEO is very effective – not only for generating traffic, but also for generating leads and sales. Do not worry. The long answer involves research and data, not just empty statements. Most SEOs get too caught up in search-specific metrics like SERPs (search engine results page), rankings, and organic traffic.
Is SEO worth the money?
SEO is worth it if you have the right strategy and work with a partner who knows how to get results. About 93% of online experiences start with a search engine, and the close rate of SEO leads is much higher than traditional marketing. SEO thus offers an impressive return on investment (ROI).
Is SEO worth it in 2022?
Yes, SEO is worth it: in 2022, in the future, in the past and always. As long as websites and search engines exist, SEO is necessary. SEO will probably be very different in 10 years from SEO today, but you should always make sure that your website is sending search engines the right signals so that you can be found.
Should I spend money on SEO?
The short answer is to keep spending until the ROI no longer makes sense. Once you've worked out your Customer Lifetime Value (CLV) and also your cost per customer acquisition from SEO, you'll have a very clear idea of ​​your ROI. If you are not at this level of detail then you should aim to get here in the future.
Is an SEO worth it?
The short answer is that SEO is very effective – not only for generating traffic, but also for generating leads and sales. Do not worry. The long answer involves research and data, not just empty statements. Most SEOs get too caught up in search-specific metrics like SERPs (search engine results page), rankings, and organic traffic.
Can you make a lot of money with SEO?
Learning to make money with an SEO company is not a fast track to online wealth, but it can be an incredible way to make money online. Plus, there is no limit to how much money you can make if you use your SEO skills to build, rank, and monetize websites.
How long does it take to make money from SEO?
Many SEO companies will tell you that it takes 4 to 6 months to see results. That's generally correct, but keep in mind that's when you start seeing results and SEO results grow over time. Whatever results you get at 6 months should be significantly less than what you get at 12 months.
Is SEO worth it 2022?
Yes, SEO is worth it: in 2022, in the future, in the past and always. As long as websites and search engines exist, SEO is necessary. SEO will probably be very different in 10 years from SEO today, but you should always make sure that your website is sending search engines the right signals so that you can be found.
Is it hard to learn SEO?
Learning SEO is difficult because there is a lot of information to read about search engines and how the optimization process works, and it can be overwhelming at first.
Is SEO Worth Learning? The short answer is that SEO is very effective – not only for generating traffic, but also for generating leads and sales. Do not worry. The long answer involves research and data, not just empty statements. Most SEOs get too caught up in search-specific metrics like SERPs (search engine results page), rankings, and organic traffic.
How long does it take to learn about SEO?
It takes 1-3 months to learn the basics of SEO. The basics of search engine optimization can be understood and learned in 3 months, but the more advanced concepts can take 6-18 months. This is provided that you consume knowledge and learn from experts on a daily basis.
Is SEO difficult to learn?
The answer is simple. Learning SEO is difficult because there is a lot of information to read about search engines and how the optimization process works, and it can be overwhelming at first.
Can I learn SEO in 2 months?
It takes 1-3 months to learn SEO at a basic level and as long as 6-18 months to learn SEO at an advanced level. How much time it takes to learn SEO depends on how many hours a day you can study search engine optimization.
Can I learn SEO in a month?
Although it's a career-long journey, you can indeed learn SEO in about a month – enough to have a huge impact on your website and therefore on your business as a whole.
Why is SEO so difficult?
Plain and simple, the reason SEO is so difficult is because the landscape is always changing. What works today may not work in six months.
Is SEO difficult to learn?
The answer is simple. Learning SEO is difficult because there is a lot of information to read about search engines and how the optimization process works, and it can be overwhelming at first.
Why people are afraid of SEO?
SEO takes time, money and effort. The fear that SEO is too complicated, technical, gimmicky and carries potential penalties are common misconceptions that people new to SEO have.
Why SEO is a waste of time?
Focusing on SEO to increase your traffic at the expense of building real relationships with your audience is a waste of time. Worse, you never know what SEO mistakes you're making unless you pick up some basic SEO skills. You can be penalized for keyword stuffing or building bad backlinks.
What makes SEO difficult?
In short, SEO is difficult because search engines are always changing and updating. It could be anything from Google changing the way it looks at a certain type of link, including a new major update to their algorithm, or even recognizing something new as a ranking factor.
Can I learn SEO on my own?
Learning SEO can seem overwhelming. It's a complex subject and the industry is riddled with misinformation. But with a little time, effort, and the right roadmap, it's something anyone can learn. Let's go there.
Can I do SEO by myself?
If you've been wondering, "Can I do SEO myself?", the answer is definitely. You don't need to hire a third-party agency to improve your SEO, and this guide will give you some basic SEO tips to get you started.
Does SEO require coding?
The short answer is: no, SEO typically doesn't require much (or any) hands-on coding. You can do absolutely fine SEO without touching code. But the longer answer is that yes, a good idea of ​​how programming works, or even the ability to do a little coding yourself, is always a useful skill to have.
Can you do SEO without coding? You can be good at SEO without coding a single line. And that's fine. There is room in SEO for many different types of people.
Which language is required for SEO?
javascript. If you're on the path of web development, you want to be a better technical SEO, you want to understand how websites are built, JavaScript is an incredibly robust programming language that has been widely adopted on websites in recent years.
Is SEO a programming?
SEO is different from normal software programming where you design, develop, debug, test and implement. SEO is a website refining activity that includes analysis and verification of web pages. SEO is a combination of adherence to search standards and techniques to make your website relevant to certain keywords.